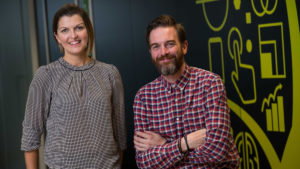 Business advisory firm, Deloitte, has continued to strengthen its Scottish digital offering with the appointment of a new leadership team at its Edinburgh HQ.
Both Gareth Edwards and Debbi McLean have made the move to Deloitte Digital from Royal Bank of Scotland.
Gareth, who has more than 16 years' experience in digital, has joined the firm to lead the expansion of its Edinburgh studio. His appointment follows the firm's acquisition of proposition design consultancy, Market Gravity, in June.
A former The Drum Digital Individual of the year, he was previously Digital Solution Design Lead at Royal Bank of Scotland. He also held senior marketing positions across financial services, including Head of Digital, Media & Production at Scottish Widows Investment Partnership and Head of Online Marketing at Bank of Scotland.
Debbi joins the firm with over 14 years of experience in the financial services industry. She has worked across a range of technology, design and innovation programmes, including: proposition development, customer help and support, as well as the design and delivery of Royal Bank of Scotland's customer-facing artificial intelligence solution. At Deloitte Digital, Debbi will be responsible for shaping and leading its service design capability in Edinburgh.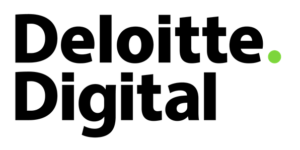 The duo join an eight-strong team at Deloitte's Edinburgh studio, where, with Market Gravity, they will help clients define their propositions, enhance capabilities, and rapidly develop prototypes for new products and services.
Gareth said: "We're joining Deloitte Digital at an exciting time in its expansion, and Edinburgh is the perfect place for us to be based. Our main focus will be to ensure our clients keep their customers at the heart of their propositions and we quickly learn what works and what doesn't. We're also dedicated to growing the practice, building a team that blends the best attributes of both agency and consultancy. Coming from a number of in-house roles, I'm excited to be exposed to a range of different clients and working across all sectors."
Debbi commented: "We have a huge opportunity to shape our business here in Scotland alongside our new colleagues at Market Gravity. We're all united in our ambition to build our place in the local creative community, creating an ecosystem that complements the amazing work Deloitte has undertaken in fintech in Scotland."
Rich Hurley, Technology Consulting Partner at Deloitte, added: "Deloitte is committed to growing its digital presence in Scotland – the appointments of Gareth and Debbi significantly help us boost this side of our practice. Coupled with the recent acquisition of Market Gravity, these hires put us in a strong position to expand Deloitte Digital and make a real difference to our clients' digital strategies – in Scotland, the UK, and further afield."
Source: Deloitte