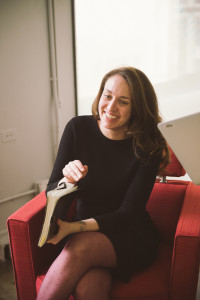 AllofUs, the interactive design and user-experience agency, has hired Capital One's former head of design Heather Eddy as user experience director.
Her appointment coincides with a re-engineering of AllofUs to focus outright on business transformation through digital and service design. Eddy has experience at client companies including Fidelity Investments, Gilt Taste and Scholastic Book Clubs as well as agency side, including Isobar New Year.
Eddy joins the AllofUs management team and is also becoming an equity partner. She will report to Nick Cristea, a co-founder of Allofus and experience design director.
Cristea said: "It was an immediate meeting of minds. We loved the way Heather thinks about the world and the role design can play in solving big questions. She's led skunk-works innovation teams client-side, she's run her own start-up businesses, and she also has fantastic agency experience – so a perfect blend of experience for us. We're all very excited about her arrival."
Eddy added: "I've been rewarded in my career for always choosing my next move based on the feeling of a just-right fit- in culture, in ideas, in work, but especially in personality. Joining Allofus immediately inspires the confidence that any idea I'll have will be made exponentially better by virtue of being a part of this team."
Eddy has over 15 years experience as a design leader and has worked on global brands including adidas, Philips and Renault.