The TV campaign will run from October 26th for a duration of eight weeks, and will focus on Drumond Park's bestselling adult board games. The animated TV commercials will feature a voiceover from Harry and Jamie Redknapp to bring the much-loved adult games to life and target its key audiences ahead of the peak Christmas sales period.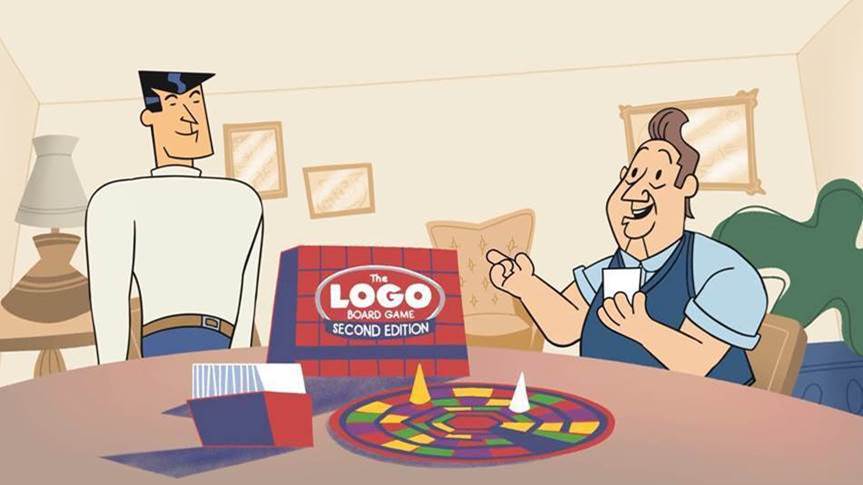 The 30-second TVCs, created by Recipe, feature Drumond Park's newest launch, Sketchy, as well as the company's other bestsellers: The Logo Board Game Second Edition, which launched earlier this year, Articulate and Rapidough. The adverts feature the iconic Harry and Jamie Redknapp in cartoon form with the duos' voices showcasing their competitive yet loveable personalities, which fit perfectly with Drumond Park's messaging.
The deal was negotiated by Republic of Media and includes a series of TV adverts across Sky channels, video on demand and digital campaigns via Sky AdVance, reaching more than 19 million viewers across the nation.
Mary Wood, General Manager UK and International at TOMY, said: "Last year was a big year for the Drumond Park portfolio of games. We secured the number 1 position in the adult games category and placed five out of the top 10 adult games with Articulate!, The Logo Board Game, Articulate Phrases, Best of Christmas and Articulate Your Life.
"We're delighted to be working with The Redknapps to continue to grow our brands and increase our fanbase across the nation. The partnership with Sky Media will offer us a fantastic platform to really help drive demand during the peak Christmas period across four of our hero games for 2020. Utilising a popular British family duo in partnership with Drumond Park's classic British board games fits so perfectly. The Redknapps bring their wit and charm to the advert like no other and we can't wait to see people's reactions to it!"

Sarah Jones, Director of Planning at Sky Media, said: "We're delighted to be working with Drumond Park on its first broadcast media partnership. The Redknapp family's dynamic brings warmth, enthusiasm and laughter to our screens and is a great fit for the Drumond Park brand, which is all about having fun with loved ones over the festive period – something which I'm sure will be even more cherished this year. We're excited to work with the games brand and bring the uplifting creative to life across our linear, VoD and AdVance platforms." 
Jan Cerretti, Broadcast Director at Republic of Media said: "We are delighted to be working with Drumond Park and TOMY on this exciting partnership with Sky Media, featuring the Redknapps. Being involved in the development of the campaign since early conversations and seeing the partnership evolve has been fantastic. We're looking forward to the campaign hitting our screens soon."
TOMY continue to invest significantly to support the TOMY and Drumond Park games through PR and digital channels, in line with consumer behaviour and trends, but will also look to ensure consumer reach at every touch point.
Source: Sky Media