The marketplace has been the preserve of the people for over 5000 years, but more recently, big business has kind of taken over, right? Wrong. With over 300,000 small businesses and counting, eBay are giving the people of Britain the power to go small for it all!
eBay's latest work by McCann London, ''There's a Small Business for That' focuses on the moment a little hero realises you can shop it all from small businesses on eBay. The campaign showcases the unique possibilities of the platform and the potential to shop small for anything from icing kits to ice packs, even a home that comes flat-pack (for real). The protagonist, a wide-eyed, force-for-good unleashes the unlimited possibilities of the weird, wonderful, and everyday stuff you can get from eBay, one of the UK's biggest platforms for Small Business.
Launching this month, eBay will be spreading the big news on small biz, as they look to inspire a new way to grab that thing you were after, whilst benefitting real people and their communities in the process.
The hero 30" TV and supporting social and digital were directed by Alex Boutell at Rogue Films, with media delivered by Mediacom, and social delivered by Vidsy .
True to form, the work follows eBay's 'Small Business Shopfronts' from December last year, a shoppable digital OOH campaign encouraging customers to shop small in the run up to Christmas. Five of eBay UK's Small Business Award winners were chosen to have their very own shop fronts designed and photographed, each celebrating the seller's unique products and personalities.
Eve Williams, CMO of eBay UK says: "'There's a Small Business For That' is a high energy celebration of eBay's ongoing support for the 300,000 small businesses on our marketplace. This campaign is all about sparking joy for our audience while encouraging customers to consider shopping small for their essentials, as well as those unique gems."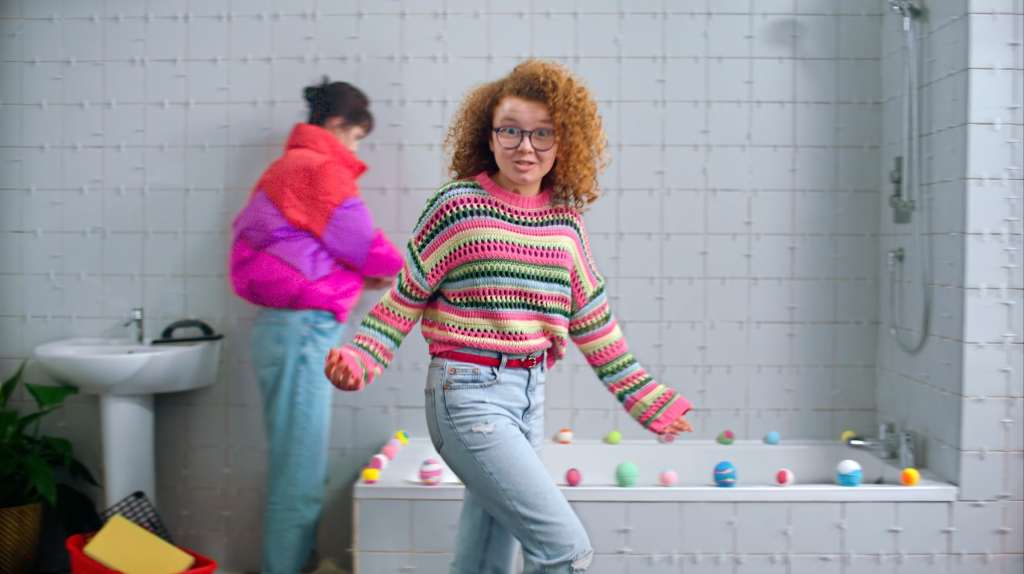 Richard Morgan & Christopher McKee, Senior Creatives at McCann London: "As if we, you, your neighbour Pat, and the nation didn't know there was a small business for EVERYTHING (yep, even the kitchen sink!) on eBay. From ice packs to a house that comes flat-pack, this idea of inspiring a new way to shop small for all was too good not to shout about. And once you start thinking about the world of possibilities on eBay, it's kind of infectious. We literally can't stop."
Source: McCann London