EDF Energy, one of the UK's largest producer of low carbon electricity, is aiming to inspire an electric revolution to create a cleaner future with a new consumer campaign. 'Generation Electric' brings to life the concept of a growing movement of consumers whose relationship with energy is changing.
The campaign signals a new brand position for EDF Energy as a driving force behind the technology, services and knowledge that can help change everyone's world for the better.
With a focus on generating consumer awareness, the nationwide integrated campaign will launch on 2 June and take a "360 degree" approach – running across TV, radio, print, OOH and social channels. It will be supported by an 'Electric Adventures' series in which a range of influencers travel in electric vehicles (EVs) to a host of exciting destinations, using cars, technology and energy provided by EDF Energy.
Beatrice Bigois, Managing Director – Customers at EDF Energy, said: "No matter your age or background, everyone has the power to change their world for the better. As energy consumers become more aware of their impact on the environment, they turn more and more to low-carbon energy sources. Being the UK's largest producer of low-carbon electricity, we're committed to helping our customers drive this change by engaging them in an electric future. The 'Generation Electric' campaign sets out our vision to make this a reality for everyone."
With 'Generation Electric', EDF Energy wants to champion those consumers who are leading a quiet revolution towards living in cleaner and more efficient ways, particularly in relation to mobility with the rise of electric vehicles.
Rather than simply consuming electricity, they have begun to wake up to the possibilities of generating, storing and selling their own energy back to the grid, defining new relationships with electricity and pioneering cleaner, lower-emission lifestyles that will help shape a better future for the planet.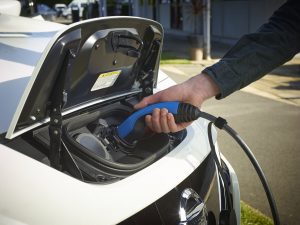 The integrated marketing campaign was created by M&C Saatchi Accelerator, with media buying from M&C Saatchi Performance in partnership with Bountiful Cow, digital content and influencer activity from Brilliant Noise, PR from Good Relations, experiential activation from Sense and design from Design Motive.
The TV ads will launch with 30 second prime time spots, supported by 15 second and six second cut downs on digital, VOD and VOL. Nationwide radio, regional OOH, press, social placements and display, together with an extensive influencer programme, also support the campaign.
The campaign film – narrated by comedian Doc Brown – features consumers utilising a host of modern electric vehicles, including electric cars, electric bikes and even electric skateboards, set against a backdrop of EDF Energy's power generating technology.
As the consumers travel on their journey, they arrive at the same serene spot overlooking the British countryside. The ad draws viewers' attention to the fact that 'the sound of the electric future' is in fact silence. It signs off with the campaign strapline, 'Generation Electric. Everyone's welcome.'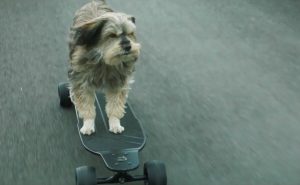 Richard Alford, Strategy Partner at M&C Saatchi, said: "For everyone at M&C Saatchi Accelerator, working to promote EDF Energy's unique contribution to the battle against climate change was more than a typical project. The resulting 'Generation Electric, everyone's welcome' idea is a powerful call to all of us to do our bit to reduce our carbon emissions – starting with our energy choices."
'Electric Adventures' is an influencer-led mini-series with five episodes launching on edfenergy.com and being featured across social media channels. The campaign's purpose is to communicate that EDF Energy can provide an end-to-end solution for domestic electric vehicles, while also busting common myths around owning and running an EV. Each episode features different influencers going on a classic British road trip, but in an electric vehicle, for a truly 'electric' adventure.
Antony Mayfield, Founding Partner and CEO at Brilliant Noise, said: "We started with customer persona insights and social listening on people's concerns about electric vehicles. The road trip is a wonderfully playful format, allowing influencers to show how well they coped with everything from finding charging points in rural beauty spots to torrential rain. We gave the content makers a lot of creative control, challenging them to step outside their comfort zone and explore what adventure means to them. The results show what influencer content can be at its best – honest, funny and led by real understanding of the audience."
The TV ad will debut on Sunday 2nd June during the Britain's Got Talent final on ITV.
Source: M&C Saatchi