Creative agency ELVIS has promoted its Managing Partner, Caroline Davison, to the newly created dual role of Managing Director and Sustainability Lead.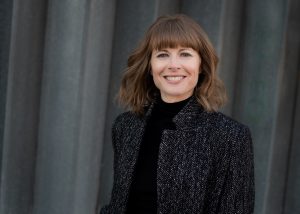 The agency has created the new position in recognition of Davison's outstanding work in client service and leadership, as well as her ongoing efforts to push sustainability at an agency and industry level.
Davison is currently spearheading ELVIS' commitment to attaining B Corp status, and she has also collaborated with Purpose Disruptors on a number of initiatives, including the recent launch of the new Ecoffectiveness measure in partnership with Ben Essen, Chief Strategy Officer at Iris. Ecoffectiveness, which debuted at the IPA's Effworks Global conference in October, measures the greenhouse gas emissions driven by advertising.
In her new role, Davison will further reinforce ELVIS' promise to make a better world, acting as an industry-facing figurehead for the sustainability agenda, as well as working more closely with Tanya Brookfield, CEO of ELVIS, to define the agency vision for the coming years.
Davison is a long-standing member of the ELVIS team, having joined the agency in 2009. She previously held roles at Proximity London and Partners Andrews Aldridge.
Caroline Davison, new Managing Director and Sustainability Lead, ELVIS, said: "I'm honoured to have the opportunity to help shape the agency's next chapter at such an interesting time for the industry. There are so many conversations to be had around the roles that brands need to play in creating a society that we all want to be part of, and there's a real opportunity to consider whether the business models we've all subscribed to up until now will be the ones to carry us forward. Our B Corp commitment is the start of an exciting journey for the whole team at ELVIS and I couldn't be prouder of how it's already being embraced by our people."
Tanya Brookfleid, CEO, ELVIS, added: "Caroline is an inspiring leader, with huge energy and drive, who pushes our business to be better every day. We're delighted to see her move into this new role, in recognition of her contribution to the growth of the agency, and as a reinforcement of our commitment to putting sustainability at the very top of our agenda."
Source: ELVIS