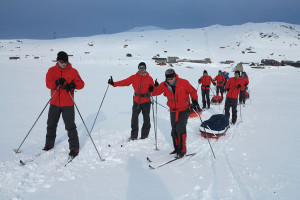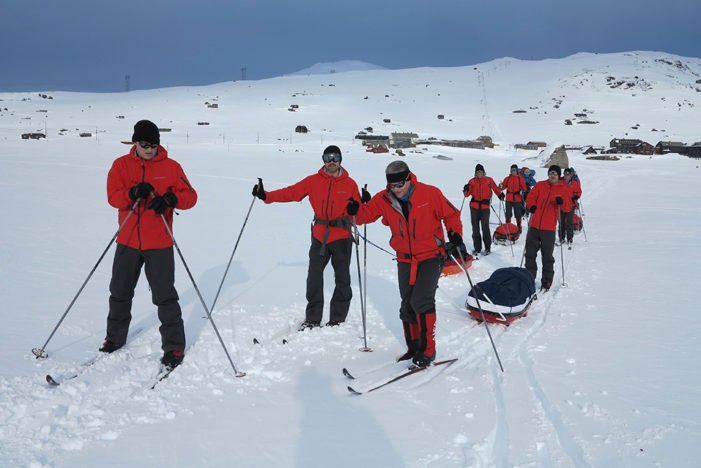 A team of entrepreneurs and business leaders will begin an expedition to the North Pole on the 31st March 2015 in support of The Prince's Trust, with the aim to raise money to help more than 250 disadvantaged young people begin careers as entrepreneurs.
The expedition, titled 'Arctic Enterprise', will see twelve amateur and professional explorers comprised of high profile business leaders traverse 100 miles of frozen water and snow by ski to reach the Geographic North Pole. Temperatures will be below -35 and wind speeds can reach up to 100mph. The trip is expected to take between 10-12 days and will be led by renowned explorer and businessman, Justin Packshaw who is also CEO of luxury fashion label, De Roemer.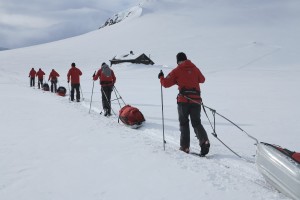 The team is working with The Prince's Trust to raise funds to bring 250 aspiring entrepreneurs out of damaging and distracting environments and provide them with the tools and support to build their first business venture. The team has already raised more than £400,000 largely through corporate sponsorship, and will continue the fundraising after the expedition with various follow-up events.
Justin Packshaw – CEO, De Roemer, commented: "Our team is made up of an eclectic group of successful entrepreneurs and businessmen who want to push themselves in a new environment but also want to give back by inspiring and supporting younger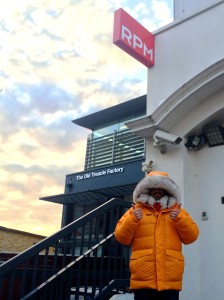 generations, especially those without the support of the people around them. What began as a trip with a few mates has become something much more. Fundraising for The Prince's Trust is the perfect way to support a cause that is close to all of our hearts. We have been overwhelmed with the support so far and we hope that donations will continue to come in until we reach, and surpass our goal. The thought of a grand total will definitely be a driving factor to get us across that ice!"
The team includes; Simon Turner – Managing Partner, Inflexion; Justin Abbott – Chair, The Mudchute Association and Strategic Advisor, UCI; Ed Boyce – Managing Director, Nomura; David Cooke – CIO, Saltus Investment Managers; Ian Axe – Founder, Axe Capital; Stefan Glaenzer – Founding Partner, Passion Capital; Tom Black – Chairman, Digital Barriers; Pascal Noth – Partner, Palamon Capital Partners; and Hugh Robertson – Founder and CEO, RPM.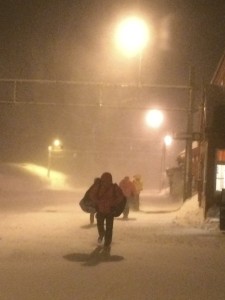 Claudia Knights, Senior Head of Philanthropy at The Prince's Trust, commented: "We are incredibly excited about the expedition – and grateful to the team for their courage and commitment. Thanks to their efforts, we will help 250 young people turn their lives around and realise their potential."
Youth charity The Prince's Trust provides a range of personal development and employability programmes and mentoring to help young people into jobs. Three in four young people helped by The Prince's Trust move into work, training or education. The Prince's Trust has helped 750,000 young people since 1976 and supports over 100 more each day.
Simon Turner, Managing Partner at Inflexion, commented: "The Prince's Trust does amazing and important work at scale around the UK. We are very proud to be able to help raise funds to support their programmes with young people. The expedition is daunting, but the enthusiastic support of so many organisations and friends, especially our lead donors Investec, Ashurst, Sage and Inflexion, truly helps us all feel a little braver!"