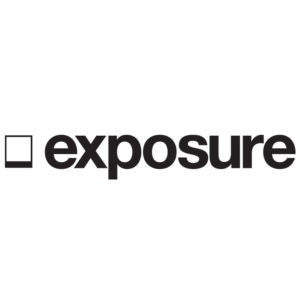 Exposure announced the launch of Exposure HUB, a specialist business unit designed to offer the world's most disruptive and forward-thinking starts ups the support they need to rapidly scale their businesses.
Exposure HUB has been created in response to the rising demand for clear and agile creative communications that will quickly elevate both tech-enabled businesses and companies developing innovative and exciting new products and services ahead of competitors.
Exposure HUB is well placed to help emerging UK brands shake up the status quo and achieve the cut through needed to secure funding. The agency has a track record of working with fast-paced businesses and entrepreneurs, including: Simba SLEEP, Europe's leading sleep technology brand that brings together technology and experience to deliver the best nights' sleep; Badoo, the world's largest dating network; and female empowered dating app Bumble.
This week, Exposure announces that it has also won the brief for the three new clients: 24 Option, an online financial trading platform that provides consumers with cutting edge tools to help them navigate the markets; Waldo, an exciting new innovator changing the way people buy and wear contact lenses; and Wingstop, a US fast-casual restaurant, that's launching a brand new chicken concept in the UK.
Led by comms director Tara O'Driscoll, reporting to MD Maneeze Chowdhury, Exposure HUB is working closely with venture capitalists and investors behind the new disruptor brands and will enable those fast-growing start-ups and scaled businesses to communicate their value propositions in a clear, concise and compelling fashion.
Chowdhury commented: "These progressive and disruptive ideas require different services to those who are more established.  It is important that the narrative we are telling can drive immediate commercial success and support any needs for further financing.  More importantly we must communicate their brand story and what they stand for in a clear, concise and compelling fashion.  Sometimes to a consumer who doesn't even know they need the product or service yet.  Our new business model is rooted in our expertise in delivering earned media for some of the world's best loved brands.  Coupled with our ability to match these new start-up brands in terms of pace, energy and creativity.  We have a proven track record of ensuring brands (one previous example being Netflix) explode on to the scene and dominate share of voice in the market."
James Cox, CEO and Founder of SIMBA Sleep said: "We were looking for an agile communications partner to help accelerate our visibility and deliver widespread recognition for Simba Sleep as we rolled out in the UK and across Europe. It's hard to find an agency that can work at the same pace as a start-up, but Exposure have delivered time and again. They understand our brand, can adapt and evolve as we grow and always deliver great campaigns at speed to ensure we gain the cut through needed to lead the sleep category."
Source: Exposure