This summer the original champagne from Limoux, France, Faire La Fête, will spread joy to all. Starting with "Karens" (or anyone who needs a little more joy), with a bottle of bubbles.
Faire La Fête® are launching a cheeky new campaign to spread more joy to everyone in America this summer. Starting with the most joyless, 'Karens'. If your name is Karen or you know a 'Karen' or a 'Ken,' then soon you will be able to get yourself a bottle on Faire La Fête's tab. The tagline 'Très Joy' speaks to the brand's desire to spread joy to all. It's all about less negativity and a whole lot more happiness. Because who doesn't love French bubbles?! And with half the angry-making sugar of Prosecco and a third the cost of overpriced Champagnes, there is even more reason to celebrate and spread joy this summer.
FaireLaFete_champagne_Tres Joy from Mirimar Creative Group on Vimeo.
The playful film, produced by the Emmy award-winning creative agency MIRIMAR, directed by Biscuit's Andreas Nilsson, shot in Europe, is kickstarting the campaign and can be viewed HERE. When asked about the inspiration behind the creative work and launch of the Très Joy campaign, MIRIMAR co-founder Luke McKelvey said, "bubbles are meant to be enjoyed, shared and fun. We all need some celebratory moments. That's the epitome of the Faire La Fête® brand. If we can get the most joyless having more joy, then the rest of the world will be better off."
The campaign launched nationally via social, digital and OOH. To learn how to claim a bottle this summer, visit Faire La Fête and follow their instagram here. Nominations will be accepted through August 31, 2022. Anyone nominated must be 21+ and a legal resident of the U.S. Rules and Disclaimers can be viewed atwww.fairelafetewines.com/disclaimers.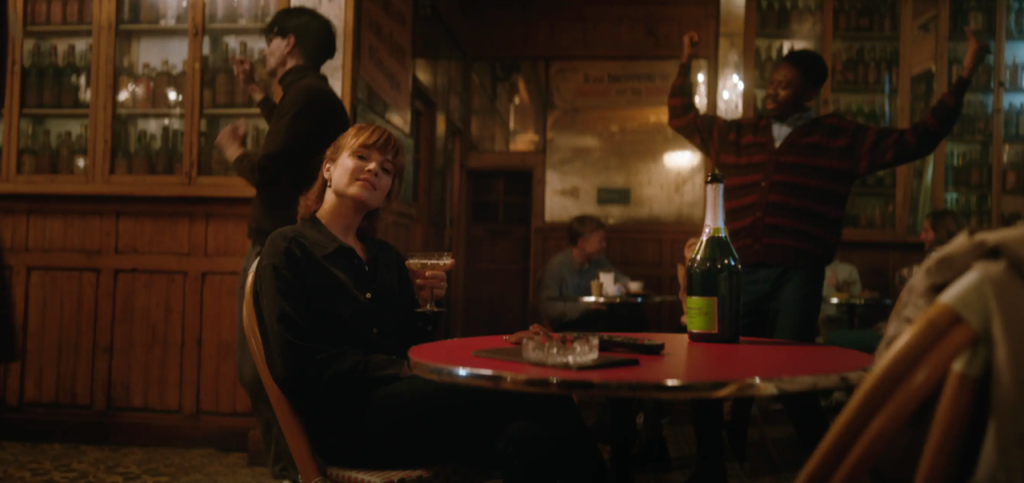 Brand: FAIRE LA FÊTE
Campaign: Tres Joy
Full Credits:
Brand: FLF
Edward Holl, Chief Executive Officer
Andy Gibson, Chief Marketing Officer
Jackie Sylvester, Head of Marketing
Agency: Mirimar
John McKelvey, Founder & Chief Creative Officer
Luke McKelvey, Founder & Managing Director
Nick Morrissey, Executive Creative Director
Eron Broughton, Creative Director / Art Direction
Meredith Chase, Chief Strategy Officer & Partner
Mandy Wakimoto, Group Account Director
Bella Davies, Creative / Art Direction
Mariola Bruszewska / Design Director
Dieter Lebbe, Head of Production
Lindsey Reynolds, Senior Project Manager
Christine Claussen, Business Affairs
Production: Biscuit Filmworks + Canada Team
Andreas Nilsson, Director
Holly Vega, Biscuit Executive Producer
Victor Mata, Canada Executive Producer
Marga Sarda, Canada Line Producer
Editing: Cut+Run / The Quarry
Ben Campbell, Editor (The Quarry)
Brady Fiero, Head of Production (Cut + Run)
Trevor Clifford, Producer (Cut + Run)
Color: Primary – MakeMake Entertainment
Daniel De Vue, Senior Colorist
Thatcher Peterson, Executive Producer
Music & Sound Design: Barking Owl
Kelly Bayett, Creative Director
Mike Franklin, Lead Mixer & Sound Designer
Beau Manning, Assistant Mixer
Ashley Benton, Executive Pr
Source: MIRIMAR