Ford has teamed up with global media technology company Oath and global media agency network Mindshare, part of WPP, to carry out a ground-breaking new study that explores the brain as the next frontier in performance. The study was filmed, with video content created using insights from Oath's media platforms and distributed across its premium consumer media properties to highlight Ford's commitment to innovation to its audiences.
Mental training techniques have long been used in sports psychology to help professional athletes stay at the top of their game. Now Ford Performance, the motorsport team of the US carmaker, is investigating ways to boost mental performance using mental preparation and training. Ford Performance teamed up with King's College London and production studio Unit9, to conduct the research, designed to investigate how anyone can boost their mental performance in everyday life using the visualisation and mental training techniques favoured by Ford racing drivers.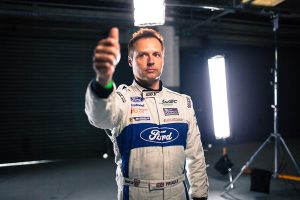 The experiment titled 'The Psychology of Performance' aimed to better understand the psychology behind these mental techniques and how they can affect performance – whether you're racing at Le Mans or wanting to perform better in any given situation. The study looked at exactly how the body reacts to mental training. An EEG (electroencephalogram) headset was used to measure the electrical brain activity of participants, including both Ford drivers and members of the public. The test subjects then went through virtual reality driving challenges and a driving simulator, where their reaction and concentration times were measured.
"When an athlete or driver needs to move beyond their core performance they need to expand their perception and tune into subtle sensory signals to try to find the ones that matter," explains Dr Elias Mouchlianitis of the Institute of Psychiatry, Psychology & Neuroscience at King's College London. "They also need to expand their library of performance; they need to learn new exercises that are completely different from the main driving task but that help discover those factors that make a difference."
Of the results, Dr Mouchlianitis said "We witnessed just how differently racing driver's brains function, compared to members of the public. Travelling at high speed, in a state of high focus, their brains perform up to 40% better than you or I. When members of the public carried out some mental exercise they also performed better. We saw up to a 50% improvement in performance compared to the control group."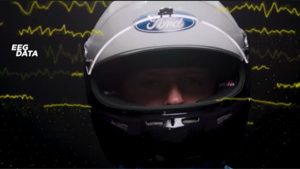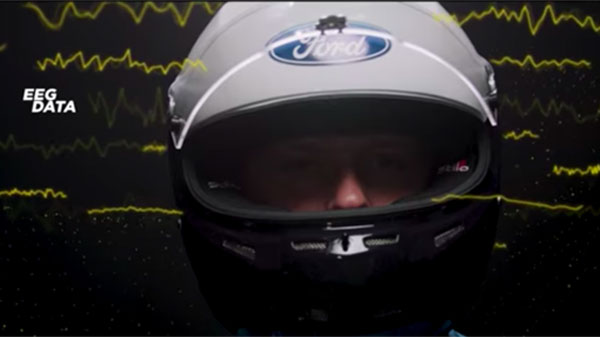 This application of the findings raises some interesting possibilities including sending a live feed of data from a driver's brain back to the pit for race teams during a race to look for performance enhancements or improving the performance of members of the public through mental preparation in everyday life.
Ford and Mindshare brought Oath on board as part of the brand's campaign to demonstrate its innovative initiatives that provide both competitive edges in its top-flight sports professionals and drive real-world innovations in its consumer vehicles.
Through Oath's own data insights from its house of dynamic media brands and technology, the teams identified topics and audiences across its autos, technology and lifestyle verticals on properties like MSN, Engadget, HuffPost and Yahoo. This has powered creative video content produced from the study that will live on these properties and beyond, through Oath's video distribution platforms and other social channels, to connect relevant consumers with Ford's innovation story.
Will May, Ford European Marketing Manager added: "At Ford, we look to collaborate with scientists, makers and creators to push the boundaries of innovation. Top athletes have used mental training techniques to fine-tune their performances for some time. However, use of these sport psychology techniques has gradually become more widespread as people look at different ways of dealing with the hectic pace of an increasingly connected world. This study looks at how mental training methods used by pro drivers might help us to improve all of our mental performance when driving or completing other tasks."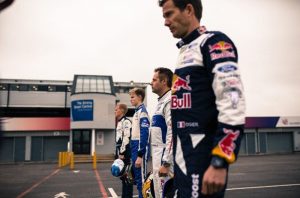 Stuart Flint, VP of EMEA at Oath said: "Using technology to further our understanding of the human mind and what we're capable of is a hugely compelling prospect. We've been extremely excited to work with Ford and Mindshare on this project. At Oath we're working hard with brands to solve business challenges with technology by unlocking data-led insights. This study is a prime example of how we are using data to better understand and help people in the future, as well as connecting brands to consumers in meaningful ways."
David Vincent, Head of Content & Partnerships at Mindshare Worldwide said: "This project brought together an eclectic group of super smart people, so it's no surprise that the output is fascinating. It's so rare to be able to use elite performers like the Ford racing drivers in a study which has implications for everyday drivers. And because media is driving this idea, it means we're able to share the results with millions of people round the world."
Based on the research, Ford is now developing an EEG-equipped racing helmet for its professional drivers, where brain activity data can be transmitted back to the team during a race alongside other in-car car telemetry. While physical attributes such as hydration and heart rate are already monitored, Ford believes that understanding the driver's mental state during a race – and making decisions accordingly – is the next frontier in performance.
The study carries on Ford's tradition of exploring new areas in car technology and driving techniques that not only apply to professional drivers, but can also be expanded to make everyone safer on the roads and help people cope better in other areas of our lives as well.
Source: Oath