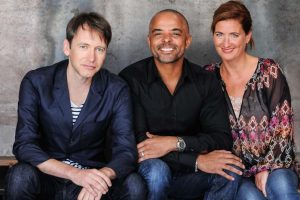 Jonathan Mildenhall, former CMO of Airbnb, announced the launch of his brand and marketing consultancy TwentyFirstCenturyBrand along with co-founders, Alexandra Dimiziani, also a former Airbnb marketer, and Neil Barrie, former chief strategy officer at TBWA/Chiat/Day.
TwentyFirstCenturyBrand is already working with high profile clients such as Arianna Huffington's Thrive Global, Sean Parker's Airtime, Pinterest with Ben Silberman and Evan Sharp, GoDaddy and WeWork.
"We are very excited about TwentyFirstCenturyBrand partnering with some of the most inspiring global tech companies as it gives us the opportunity to apply rigorous brand and marketing strategy to build truly influential brands," says co-founder and CEO Jonathan Mildenhall. "I am so proud that both Alex and Neil have joined me on this audacious journey to build what we expect will become one of the world's go-to brand and marketing consultancies."
Co-founder Neil Barrie adds, "The business landscape for 21st century companies is more crowded and competitive than ever. As funding and technology have proliferated, meaningful differentiation is harder to achieve. We formed TwentyFirstCenturyBrand to help leaders leverage brand as a driver of transformative growth, positioning us at the intersection of global consultancies and frontline direct-to-consumer marketing."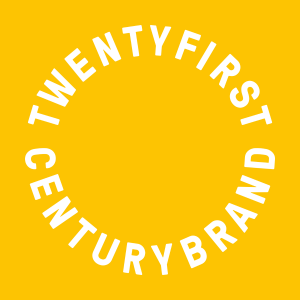 "There's often a struggle between driving business growth and doing good, but the two aren't mutually exclusive," says Alex Dimiziani, co-founder. "At TwentyFirstCenturyBrand we have the unique opportunity to help our clients achieve both. Our goal is to work with brands to help them identify and achieve their mission, enabling influential brands to make an even bigger mark today, and establishing new brands that have the potential to be major influencers tomorrow."
The TwentyFirstCenturyBrand founders understand what keeps tech CEOs up at night. They launched the company to help leaders cut through the distractions and opposing forces hindering them from building a truly influential brand. The consultancy offers five strategic verticals to help clients build and maintain a valuable brand:
Company Mission & Values
Brand BluePrint
Go-to-Market Planning
Marketing Org Design
Outsourcing Agency Management
The TwentyFirstCenturyBrand team is not only passionate about what they do but how they do it. The company's four values – diversity & harmony, commercial creativity, purposeful growth and ambush with humanity – guide every single decision, from recruiting talent to client engagements.
Source: TwentyFirstCenturyBrand