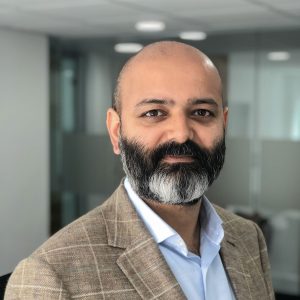 Galliard Healthcare and Nyxeon, an Ashfield company part of UDG Healthcare, announced the appointment of Prakash Patel as Digital and Social Media Director. This newly-created position is a first for Galliard and Nyxeon, and reinforces their commitment to realising their storytelling strategies through forward-thinking and truly integrated healthcare communications.
"Over the past three years, the digital and social solutions that we provide our clients have expanded exponentially," said Dominic Elliston, Managing Director, Galliard. "Prakash will bring new capabilities and insights to supplement our talented teams, and will allow us to stay ahead of this rapidly-evolving space."
In his new role, Patel will work closely alongside the account teams, as well as the new business and digital work streams, to grow and expand the agencies' digital offering – helping to identify digital and social media opportunities to complement broader communications activities, from planning and strategy setting through to implementation.
"Strong storytelling and a good customer experience are at the heart of delivering engaging digital experiences," said Patel. "I'm excited to be joining the Galliard and Nyxeon family to build on our success in delivering impactful, creative and high-performing campaigns for our clients."
Over the last 20 years, Patel has led digital, content and social media strategies for a variety of organisations in health, charity and education sectors.
Source: UDG Healthcare