Customer experience marketing agency Gekko has partnered with behavioural insight experts CloudArmy to offer a neuroscience research service for brands to identify what their customers really think. Powered by specialist research agency CloudArmy, the roll out of the offering comes after a successful trial with one of the UK's leading tech brands.
Gekko are experts in the customer journey and experience and the partnership with CloudArmy sees cutting-edge neuroscience techniques aimed at uncovering unconscious and conscious reactions to test a range of attributes. This includes brand recognition, responses to brand assets and associations and shifts in brand perception.
CloudArmy's global online methodology allows brands to reach audiences anywhere at any time, faster than in-lab neuroscience research. Their tests measure responses at the millisecond scale with the highest levels of accuracy and robustness. Using smartphones to test stimuli and rapid responses and lexical decision making, this research is able to remove bias often seen in opinion studies to reveal peoples' actual beliefs.
The trial of the product saw more than 200 respondents take part in a study, undertaking a series of tasks focused on looking at a technology brand against its competitive set, assessing perceptions on branding, visual identity and how it sits in the minds of consumers. The results help to offer a clear road map of what needs to change to alter perceptions and therefore sales. This insight gained will help Gekko advise brands on how, for example, brands can adapt their in-store displays and messaging to better appeal to shoppers as well as adapting the training provided to retail staff to help sell a brand's products more effectively.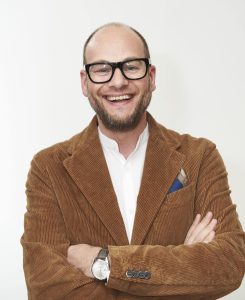 According to Daniel Todaro, Managing Director of Gekko: "We are delighted to announce this pioneering service, combining our expertise in retail customer journeys and experiences with CloudArmy's neuroscience insights. Neuroscience is the new frontier of understanding human behaviour and this technology truly enables brands to uncover the truth about what customers really think about your brand, as opposed to what they might say. Our initial trial revealed some powerful and unexpected actionable insights for a leading tech brand. This will enable them to adapt their strategy to build brand loyalty and drive sales."
Thom Noble, President of CloudArmy adds: "We are thrilled to be partnering with Dan and his talented team to collaborate on deeper-level evaluation and optimization of strategy and design. We believe the blending of science-based approaches helps augment the creativity of interventions to deliver more compelling and powerful experiences and behavioural nudges."
Source: Gekko