Heineken has collaborated with actor Daniel Craig to create the 'Worth The Wait' commercial.
Heineken today reveals a new commercial concepted in collaboration with Daniel Craig called 'Worth The Wait', which celebrates the highly anticipated release of the new James Bond film No Time To Die. The advert shows Daniel Craig waiting patiently for the first satisfying sip of an ice-cold Heineken® beer, an ode to fans who have eagerly awaited the next instalment of the franchise and showing that the best things come to those who wait.  
No Time To Die will be released internationally in cinemas from September 30 2021 through Universal Pictures International and in the U.S. on October 8 from Metro Goldwyn-Mayer (MGM) via their United Artist Releasing banner.
Bram Westenbrink, Global Head Heineken® Brand, said: "Heineken® has been a proud partner of James Bond films since 1997. So, like all Bond fans, we also can't wait for No Time To Die to hit cinemas. That said, we believe some things really are worth waiting for. And now we can prove it. Whether it's an ice-cold Heineken® or an action-packed Blockbuster – the best things truly do come to those who wait." 
Testing the truth behind the sentiment, Heineken® carried out a real-world social experiment to prove that good things are indeed worth the wait. In the experiment, 115 people were given cold Heineken® or Heineken® 0.0 beer at intervals between 0-30 minutes, showing that people who waited 20 minutes had the highest levels of satisfaction.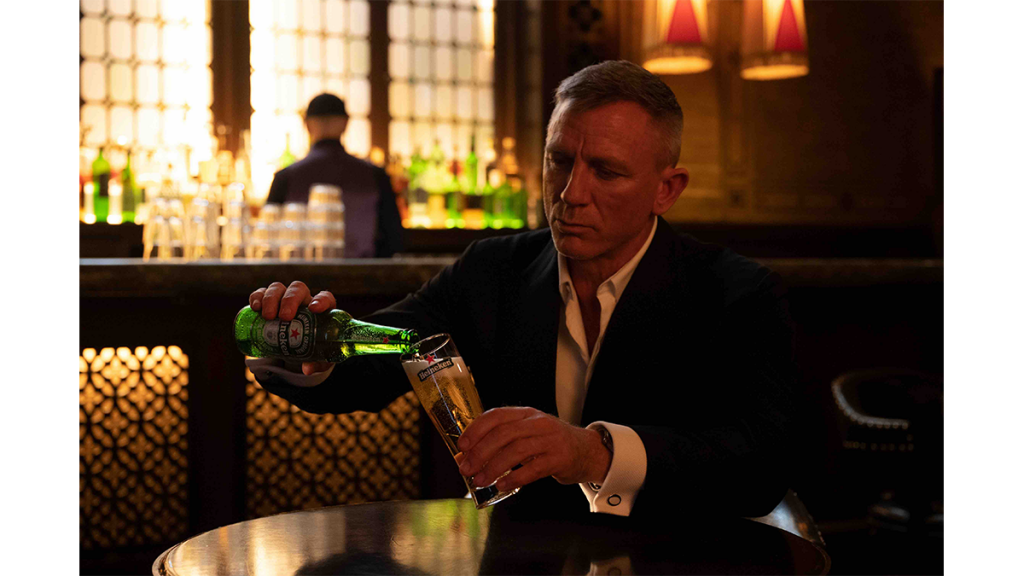 Advertising Credits:
Publicis
Global Chief Creative Officer Publicis WW: Bruno Bertelli
Chief Creative Officer: Cristiana Boccassini
International Coordination Creative Director: Guy Lewis
Copywriter: Olga Alonso
Art Director: Alexia Vindret
Chief Creation Officer: Francesca Zazzera
Account Director: Francesca Baldrighi
Production
Production Company: Smuggler
Director: Sam Gold
Eps: Patrick Milling-Smith & Alison Kunzman
Producer: Erin Wile
DP: Darren Lew
PD: Pete Zumba
Post Producer: Filip Ilic
Colorist: Tim Masick @ Co.3
Color Producer: Kevin Breheny
Editor: Guido Notari
Source: Heineken