In a significant move by the Victorian State Government, Public Transport Victoria now delivers all-night public transport on weekends in Melbourne.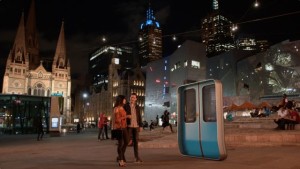 GPY&R Melbourne has created a campaign to launch the Night Network, showcasing how public transport can 'Open Up Your Night' and cementing Melbourne as the late-night capital of Australia.
The Night Network launched on January 1, and is a 12-month trial that provides all-night trains, trams and buses in the metropolitan area, and a 2am coach service to key regional centres. It will allow Victorians to travel from restaurants to theatres to bars, or simply to and from work hassle-free.
TV commercials air PTV cross the state, and outdoor media will appear throughout the train, tram and bus network.