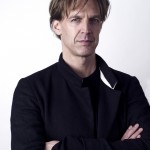 ADFEST announces that Graham Fink, Chief Creative Officer of Ogilvy China, will be Grand Jury President at ADFEST 2013 overseeing entries from the Asia Pacific and – for the first time – from the Middle East.
"ADFEST is a fantastic way to see so much creative work at one time in one place. It's also a great way for me to learn about advertising from different cultures and see the nuances in style and thinking," says Fink, who is one of the most awarded creatives in the world.
"ADFEST is a marvelous showcase for the best work in the region. I hope it encourages creatives all over Asia to push themselves to greater heights to get their work accepted. The fact it now includes entries from the Middle East is really exciting. It will be fascinating to see this cacophony of creative thinking."
Based in Shanghai, Fink joined Ogilvy China in July 2011 where he now oversees 17 cities. In June 2012 he picked up Ogilvy Asia's first ever Cannes Grand Prix for Coca Cola 'HANDS#'. Fink joined Ogilvy China from M&C Saatchi in London where, as Executive Creative Director, he guided the agency during its most successful six-year period.
"As Chief Creative Officer at Ogilvy China, Graham is already demonstrating that China is becoming one of the world's most exciting creative markets. He is bound to inspire countless creative professionals with his experiences so far in Asia, as well as his formidable talent," says Jimmy Lam, President of ADFEST.
Fink is the creator of iconic British Airway's epic commercial, 'Face' (1990), created using 6,000 extras. This commercial has been recognized as one of the 100 greatest ads of all time.
He is a prolific talent having won four BAFTAs, created one hit album, and directed commercials and music videos for the Paul Weiland Film Company, one of London's most successful production companies. As a photographer he shot the London Olympic Bid campaign, which helped London host the 2012 Olympic Games. In 1996 he became the youngest ever President of D&AD (Design & Art Directors Association).Fink runs a conceptual production company, Thefinktank, and a radical creative school called Theartschool, which mentors young talent.
He has won countless awards for his work, and is adamant that awards matter: "Awards are not only great for boosting creative moral and pushing creative people to their limits, but awards are good for business too. Clients want famous work. And awards are a good way of measuring this. I'm finding that more and more clients want to have conversations with agencies that win awards."
ADFEST 2013 takes place at PEACH (Pattaya Exhibition and Conference Hall), The Royal Cliff Hotels Group, Pattaya, Thailand from 17-19 March 2013. For further information, please visit www.ADFEST.com