Green & Black's put a twist on traditional Grimm fairy tale, Red Riding Hood, in 'Dark, But Different', their first TV commercial created by mcgarrybowen for the Velvet Edition brand.
The beautifully haunting 30" spot sees a red-cloaked heroine on the run from a pack of snarling wolves. Cycling and sprinting through thick woodland, she is hunted. However, as her foes catch up with her, everything isn't as it seems.
Throughout the chase, a crooning yet dark re-record of 'Ready or Not' by the Delfonics, which was sourced by finger music supervisor Christopher Phelps, gives the whole ad an unnerving tension. Finger Music then commissioned artist Ever Hazel to re-record the classic soul track for the film.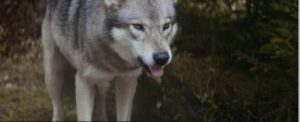 Clare McGrath, Executive Producer at Finger Music comments: "mcgarrybowen wanted something intriguing, haunting and moving – a sound that would emanate Green & Black's. Ever Hazel immediately sprang to mind. She teams delicate vocals with deep electronic bass sounds. 'Ready or Not', is a soul classic with the perfect sentiment. The iconic lyrics sit perfectly with the themes of chasing and hiding. Ever Hazel gave it a wonderful twist; slower and atmospheric without being overly dark."
Commenting on the composition, Ever Hazel says: "I wanted to do the film justice as it's so beautifully shot. I tried to keep the style as minimal as possible to capture the haunting and mysterious feel of the picture. It's such a classic track too so it was a really enjoyable brief to work on."
The commercial will run on TV and online from Wednesday 18th October, premiering on ITV1 during Doc Marten.
Source: Green & Black's