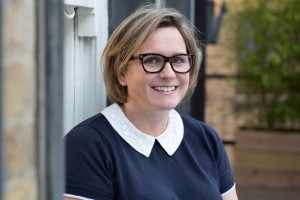 Havas helia is strengthening its senior leadership with the appointment of Louise Whitcombe, current COO at LIDA, as Group Managing Director. Whitcombe will lead the helia Group agencies across London and Cirencester.
Whitcombe started her career at GGT Direct before senior leadership roles at Lowe and DraftFcb. She became Deputy Managing Director at LIDA before becoming CRM Director at BBH. She returned to LIDA in 2013 as Chief Operating Officer.
Whitcombe will work alongside Group CEO Tash Whitmey to lead a business which has seen significant client and new business growth in 2015 with wins such as Westfield, Royal Mail, adidas and peperami.
The current Managing Director of helia in Cirencester, David Williams, has been promoted to Group Chief Operating Officer across London and Cirencester agencies.
Whitcombe said, "I am very excited about joining Havas. It is a Group which is seeing exciting changes and I am looking forward to driving the business forward and overseeing two very significant agencies."
Tash Whitmey Group CEO of Havas helia said, "At helia we want to be the best at what we do and to do that, we want the best people. Louise has a unique blend of experience and an awesome industry reputation . She is also great fun to be around. I am very much looking forward to working with her."