– A 16-year veteran of Omnicom Media Group, Kell was most recently Group Marketing Intelligence Partner at OMD EMEA
– Kell will oversee Havas Media Group's data and product offering
Havas Media Group has today announced the appointment of Laura Kell to the newly created role of Chief Data and Product Officer.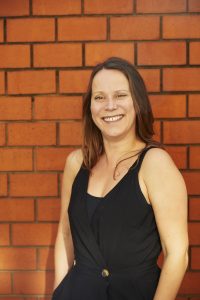 A 16-year veteran of Omnicom Media Group in the UK and EMEA, Kell joins from OMD EMEA, where she was most recently Group Marketing Intelligence Partner. Over the last seven years, she has built and led the agency's Marketing Intelligence team, while playing a key role in developing Omnicom Media Group's data and analytics offering, network tools and solutions. She has worked with clients in all key sectors, designing new analytical approaches to planning.
In her new role, Kell will oversee Havas Media Group's data and product offering, unifying its engineering, analytics, technology and data strategy capabilities in order to help make a meaningful difference to brands.
Working closely with Eva Grimmett, Chief Strategy Officer, Havas Media Group, she will help to define growth strategy for existing clients, while also playing a pivotal role in new business.
Kell will also lead the development of innovative new data and product solutions to support the agency group's proprietary Media Experience (Mx) methodology, which it launched in July 2019.
She will report to Patrick Affleck, CEO, Havas Media Group, and manage a team of 30+ people.
Patrick Affleck, CEO, Havas Media Group, said: "Laura is a true force to be reckoned with. An outstanding leader with a proven track record of building diverse teams, she has an impressive ability to simplify complex challenges and identify solutions which make a meaningful difference to clients' businesses.
"Laura will help to take our offering to the next level, enabling a team that is already innovating to create even more industry leading data and tech-driven products and services."
Laura Kell, new Chief Data and Product Officer, Havas Media Group, added: "The passion, energy and ambition at Havas Media Group is infectious at the moment, which is why I'm so proud and excited to be joining.
"It's clear that the media group has invested in the right areas to deliver meaningful outcomes for brands, while the Village model delivers against the promise for integrated services which is essential to unlock the true potential of data, tech and analytics.
"I'm really looking forward to working with the team to create solutions that have a significant positive impact on our clients' business growth."
Source: Havas Media Group