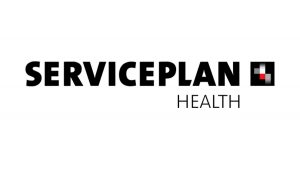 Health Unlimited announced it has joined Serviceplan in a formal partnership called 'Serviceplan Health'. The move, which comes after collaborations between the agencies earlier in 2019, will further support the Serviceplan Group's global healthcare marketing and communications offering.
Serviceplan Health will focus its efforts on the launch of healthcare brands in the UK, Germany, Poland, France, Italy, Belgium, Spain and Russia. Further expansion into the US and APAC markets is planned to follow.
Jason Gallabarth, UK Practice Lead – Brand, Health Unlimited, said of the partnership:"As the global healthcare landscape continues to evolve, so too do the opportunities for our clients in growing their brands. The partnership between Health Unlimited and Serviceplan makes it possible to combine our capabilities in an increasingly competitive market."
Jason will support the Serviceplan Health's global management team formed of Global Business Director Jola Mazurek, based in Poland, Managing Partner Florian Bernsdorf and Creative Partner Mike Rogers.
Florian Bernsdorf, Managing Partner of Serviceplan Health, said: "We are delighted to have health agency powerhouse Health Unlimited as part of the Serviceplan Health offering. This is our response to the demand for an innovative agency concept that offers our clients the opportunity to consolidate global budgets, whilst benefiting from our highly efficient integrated agency model."
Florian Haller, CEO Serviceplan Group added: "The healthcare market is highly competitive sector and often faced with complex challenges. Integrating healthcare expertise provides us with a significant competitive advantage for us in a global context – one that will help us to further expand our healthcare programme and drive success for current and new clients. Health Unlimited brings us this expertise in both the UK and globally in spades."
Source: Health Unlimited