Heineken USA announces that effective July 1st, Dolf van den Brink will be the new CEO of Cuauhtemoc Moctezuma/Heineken Mexico. He will be succeeded by Ronald den Elzen, the current Managing Director of Heineken Portugal.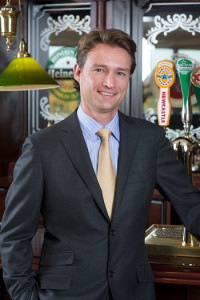 Van den Brink has been with Heineken for 17 years. During his six year tenure at Heineken USA, he led a successful turnaround of the business, restoring top line growth and driving consistent market share gains. In his new role, van den Brink will lead Cuauhtemoc Moctezuma/Heineken Mexico, Heineken's largest operating company.
With over 16,000 employees, a high performance culture, a clear innovation agenda and strong brands such as Heineken, Tecate and Dos Equis, van den Brink will help CM/Heineken Mexico achieve its vision of becoming the leading brewer in Mexico.
"I'm incredibly proud of everything Heineken USA has achieved over the last six years. Collectively with our passionate employees and dedicated partners we have become a true portfolio company and created great momentum in the marketplace," said Dolf van den Brink.
"Heineken USA has a tremendous amount of potential and I believe Ronald is the right person, arriving at the right time to lead the acceleration of this business."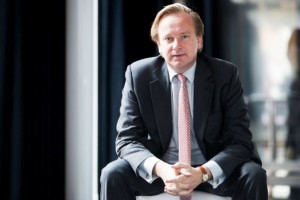 Ronald den Elzen is originally from the Netherlands and has been with Heineken for over 20 years. He's held various positions in Finance, Sales and General Management in Heineken's businesses in Amsterdam, the U.K. and Portugal. In his current role as Managing Director of Heineken Portugal, he mobilized and energized the organization around a powerful growth strategy during an economic depression. Together with his team, he succeeded in growing both the top and bottom line and overtook the competition by making Heineken the leading brand in the premium segment.
Ronald den Elzen said, "The opportunity to join such a dynamic business at this time is truly exciting. Heineken USA has seen consistent growth through its strong portfolio of upscale brands and has a clearly defined ambition to become the leader in upscale beer. I look forward to working with Heineken USA's leadership team, employees, distributors and partners to ignite future growth."