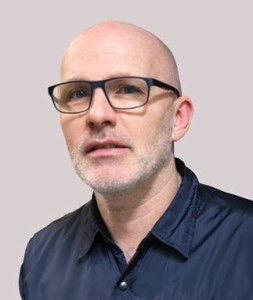 Global branding and design agency Hornall Anderson has announced the appointment of Dan Monteith as Managing Partner, based in the agency's London office. Dan's industry knowledge and proven track record in building brands make him ideally suited to the newly developed role.
Dan will co-lead the agency alongside Managing Director Kim Van Elkan and will have a key role in contributing to the wider Hornall Anderson group, which includes offices in Seattle and New York, with focus on delivering global business opportunities and projects.
Dan says: "Hornall Anderson is an exceptional agency, my goal is to build on its successes and reenergise our offering in the UK. We're well known as a packaging agency, but we're also an ideas agency and I want to communicate that and build on this to local and global clients to drive better creative and design concepts that don't just look pretty but deliver results."
"We are excited to have Dan's expertise, knowledge and passion on our team," adds John Anicker, Hornall Anderson's President and CEO. "His fresh approach and commitment to strategic thinking will be key to help us to continue to grow our business and offer truly exciting work to our clients."
Most recently Dan was Global Provocation Director at Elmwood, providing strategic direction and building brands with big ideas, based on insightful consumer understanding. Dan had a key role in winning a major part of P&G business for the agency.