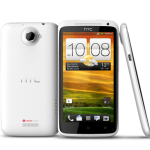 Smartphone maker HTC has split with Mother as its global advertising agency, less than a year after handing it a lucrative £100 million global advertising account.
HTC's contract with Mother had come to an end and the company has now moved its global advertising business in-house to be run out of its headquarters in Taiwan.
The company has been suffering financial woes lately, losing market share to rivals such as Samung. They recently admitted to not spending enough on marketing its products, leading to it recording a profit fall of over 90 per cent in its fourth quarter with just £21.47 million.
Mother's last major global campaign for HTC featured TV and digital work showing the world's first free-fall fashion shoot filmed on a mobile phone.