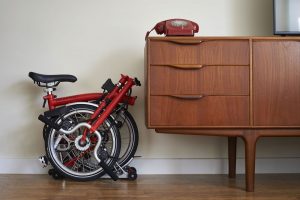 Fusion Media, the PR and digital agency for endurance sport, has been appointed by London folding bike manufacturer Brompton Bicycle to handle the brand's PR in the UK.
The iconic Brompton folding bike has been handmade in London since 1975. Now, the company makes 45,000 bikes per year and is the UK's largest bike manufacturer. Each bike is hand brazed by skilled craftsman at their London factory.
Fusion Media's brief focuses on engaging existing cycling audiences and reaching new urban consumers as the nation continues to take to two wheels. Fusion will be tasked with further promoting the new Brompton Electric; Brompton's game-changing e-bike offering, maintaining the iconic style and quality craftsmanship of the Brompton folding bike, but with the added benefits of electric assistance.
For over ten years, London-based Fusion Media has focused on PR and digital for cycling and endurance sports. As a boutique agency, their specialist approach has seen them grow a portfolio of clients that includes brands such as Strava, where they work as the social network's international PR agency, Red Bull, Evans Cycles, Wahoo, Shimano and OVO Energy.
Carmen Byers, Head of Marketing at Brompton commented: "2018 is a big year for Brompton having just started the delivery of our first Electric bikes to customers. We have appointed Fusion Media to help us reach new audiences who are experiencing the challenges of living or working in modern cities today. With the introduction of Brompton Electric we want to enable more people to cycle; combat that hill on the way into work, ride to the train station where before it felt too far, enjoy the fun of the ride, and to always arrive fresh!"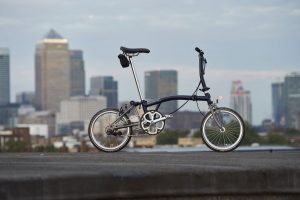 Adam Tranter, Founder and Director at Fusion Media, said: "Brompton is a truly iconic British brand and their bikes have become synonymous with urban and commuter cycling in cities across the world. Their innovative design and superior build quality has taken the world by storm and it is difficult, in 2018, to complete a morning commute in any town or city without seeing many of their famous folding bikes. The team are very excited to take the brand to the next level and reach new audiences."
Brompton bikes are sold in 44 countries around the world and over 80% of production is exported. One Brompton bike takes 6.2 tonnes less carbon than a car to make and 42 folded Brompton bikes can be parked in the space it takes to park one car.
The brand has 12 flagship Brompton Junction retail stores in cities across the world, including: London, Beijing, Tokyo, Milan, Kobe, Hamburg, Shanghai, Amsterdam, Munich, Barcelona, Valencia and New York. Brompton also sells to 1,500 independent bike stores worldwide.
Source: Fusion Media