Admired for their exquisite portfolio of illustrious Whiskies, Royal Salute wanted to celebrate the Lunar and Chinese New Year 2021 with an offering so jubilant and wondrous, it would be the ultimate gift for this year's festivities. With gifting at the heart of new year's celebrations and at the core of Royal Salute's philosophy, Boundless were briefed to create a standout design for the Limited Edition that truly captured the vibrancy and intricacy of the occasion.
Distinctive and quintessentially Royal Salute, this 21 YO special edition captures the tradition, respect and joy of the New Year season. Working in partnership with renowned illustrator Brett Ryder, we crafted the traditional symbol of a decorative lucky knot which transforms into a dragon, breathing life into the new year celebrations.
Bright use of colour ensures distinction and standout on shelf, with glimmers of artistry and sophistication shining through. With distinguished and polished illustrations that capture the enchantment and wonder of Royal Salute, this vibrant red gift pack emphasises the captivating and mesmerising world of the Lunar and Chinese New Year celebrations. The joyful depictions of gold and red pay homage to Chinese custom with stunning interpretations of firecrackers, dragons and lanterns, tessellating around the pack to create a world of wonder.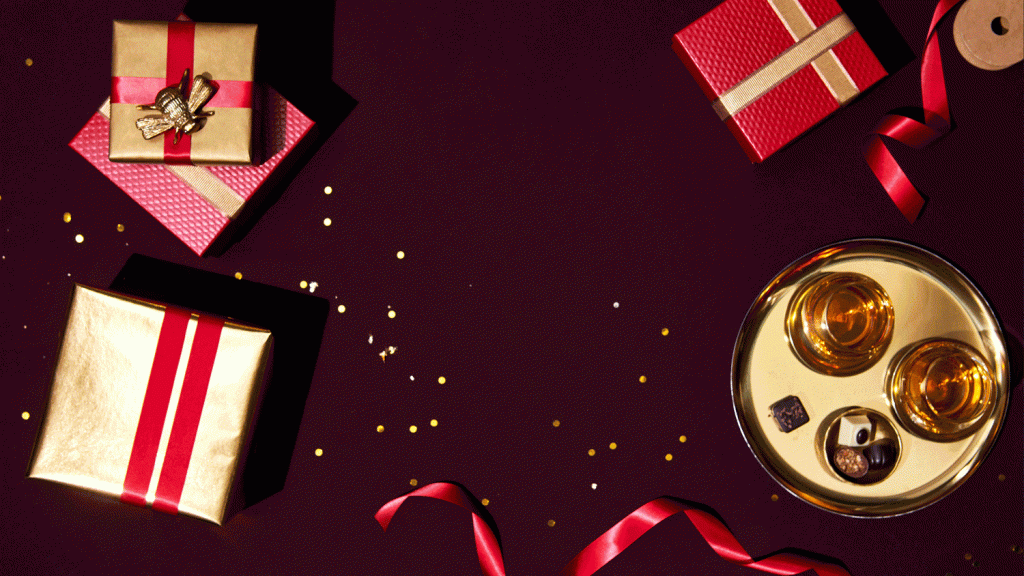 Traditional Hong Bao trees, also known as Chinese wishing trees or money trees, are an integral part of Chinese New Year festivities. Every year, millions of people around the world gather to fling their red ribbons up into the wishing tree with hope that it will stick, helping their wishes to come true and the hope of good fortune in the coming year. To activate the Royal Salute Chinese New Year Edition, we created the wishing tree for the various consumer experiences.
Hamish Shand, Founder and Creative Director Says: 'Delightfully bringing in the New Year, this standout celebratory pack joyfully rejoices at a time that fills the world with light, sound and cultural explosion. With a courageous burst of colour, this striking design will enhance any festive atmosphere, a magnificent gift for a momentous occasion. Brimming with prosperity and opulence, this luxuriously modern tribute honours a historic celebration, the ultimate token when welcoming the new year.'
Client: Royal Salute
Design Agency: Boundless Brand Design
Photography: Studio Small
Illustration: Brett Ryder
Source: Boundless Brand Design