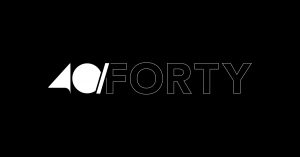 Today, 20th January 2020 marks the launch of the first 40 Over Forty, a platform where anyone can nominate colleagues and those they admire, to celebrate what they bring to the advertising, marketing and media industry because of their age, not despite it.
40 Over Forty aims to shine a much-needed spotlight on the talent surrounding us and to acknowledge men and women within a diverse range of businesses and positions.
The idea was born out of conversations last Summer between three women (Momentum Worldwide's Brand Expert Anna Dalziel, Marketer Anna Scholes and Industry PR Consultant Charlotte Read) who all wanted to take action to create change and awareness. Led by Anna Dalziel, 40 Over Forty was created!
Anna Dalziel, Founder of 40 Over Forty said; "There hasn't been anywhere to celebrate professional success and achievements beyond the age of 30 until today. That has to change. Mindsets of employers, and in turn employees need to change so that the being 40 marks the start or next phase of a career. We should celebrate our number, whilst we absolutely want to highlight youth in our industry, it's time to celebrate the expert talent too".
"We're determined to acknowledge the contribution people over 40 make to the advertising, marketing and media industry. We can't wait to see the nominees on our platform and read about the breadth of talent out there. This is not an award, this is the start of a movement."
The platform will share the experiences of all those nominated, and at the end of the year, the top 40 Over Forty will be compiled by a public vote.
Source: 40 Over Fourty