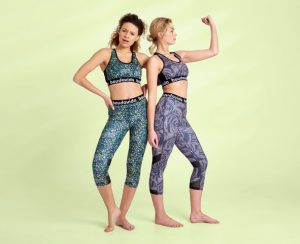 Infinity Nation, the specialist online retail growth agency, has been chosen by women's athleisure clothing brand, Boudavida to help develop and implement its digital growth strategy. This appointment marks Infinity Nation's ninth win in nine months.
The agency, whose online retail strategies have proved successful with other clients including cycling brand, Rapha, hamper.com, Home Leisure Direct and Boxclever Press, continues to expand the diversity of its client list with the appointment of female-focussed athleisure brand, Boudavida.
Boudavida aims to bring fashion and function together, creating clothes that make women feel good about their bodies and inspiring them to get active. They are strong advocates for female inclusion and empowerment in sport, donating 5% of every online sale to women-focussed charities, clubs and projects.
As experts in online retail growth, Infinity Nation will be carrying out digital due diligence for Boudavida, followed by strategic planning and implementation.
Al Keck, Infinity Nation founder and MD commented, "This is another fantastic win for Infinity Nation. We are also very excited about working in activewear, a category with great potential after its five percent growth last year. In working with Boudavida, we look forward to helping them grow and flourish both online and offline in a competitive and fast-paced market."
Infinity Nation was founded twelve years ago by MD, Al Keck who holds over two decades' worth of experience in eCommerce. Based in Royal Wootton Bassett, the team are now eighteen strong and work together with a range of sector expertise to advise and create strategies for clients to boost online growth and visibility.
Source: Infinity Nation