To mark Allied Irish Bank's (AIB) sponsorship of the 2018 All-Ireland Senior Football Championship, creative agency Rothco, part of Accenture Interactive, teamed up with production studio, Piranha Bar, and music company, Mutiny, to create 'The Toughest Journey' – a 90's style video game TVC and supporting mobile game challenging GAA fans to represent their county for the 16-bit Sam Maguire Cup and weekly prizes.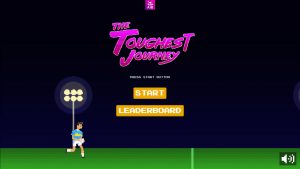 Using the analogy of a classic video game, the campaign, led by the 40" TVC, highlights the heroic lengths every GAA (Gaelic Athletic Association) player has to go through in their bid to bring the Cup home.
AIB and Rothco have partnered on several campaigns for the GAA sponsorship, including the recently released branded entertainment series, The Toughest Rivalry, starring Ex-Premiere League managers, Harry Redknapp and Gianluca Vialli. This campaign supports a separate element of AIB's GAA sponsorship, 'Backing Club and County'.
"For GAA players, the path from club tryouts to turning out for their county in the All-Ireland Final is filled with escalating challenges: training and playing at an elite level in an amateur code, balancing work and family commitments, resisting social temptations and cheat meals at every turn. We wanted to give everyone from hardcore GAA fans to complete newbies to the sport the opportunity to have a go at taking the Toughest Journey," explains Creative Directors at Rothco, Ray Swan and Emma Sharkey.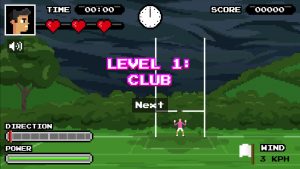 To create both the TVC and game Rothco partnered with Dublin-based production studio, Piranha Bar to create something visually and tantalisingly nostalgic.
"We started our own journey by delving deep into the world of 8-bit and 16-bit video games, drawing reference from Super Mario to Street Fighter and everything in between," says Project Director Richard Chaney.
"We also enlisted the help of talented illustrator Diarmuid Ó Catháin to help create a unique 8-bit world across multiple gaming scenarios, packed with a killer combo of animation gags and nerd-out details only a true GAA head would recognise!"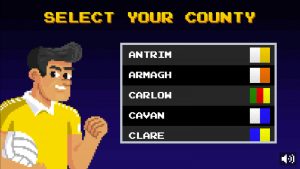 Piranha Bar brought the vibrant designs to life with a mixture of 2D and 3D techniques, honing and refining the details of each graphic in order to create the most authentic visual aesthetic possible, while Mutiny created both the TVC and game's catchy, chiptune score and SFX.
The TVC will also appear in cinemas, supported by outdoor, digital OOH and digital display, while the game is available to play online here.
Source: Rothco