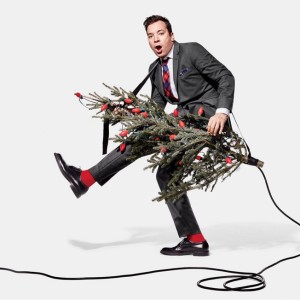 Add J. Crew and American Girl to the list of retailers betting big with their holiday campaigns on ad units launched by Facebook and Instagram.
J.Crew bought Instagram ads that include a "Shop Now" button, making its gift guide digital. And for the past week, J.Crew's Instagram page has been promoting an iPhone case that doubles as a pocket square designed with Jimmy Fallon.
The retailer has also equipped its Facebook landing page with a Shop Now feature to help push sales after people see its ads on the popular social network. (Competitors such as Old Navy and H&M, on the other hand, are not employing the button on their Facebook pages.)
J.Crew has 1.3 million Instagram followers, 1.5 million Facebook fans and 366,00 followers on Twitter. In terms of the latter channel, the brand has run a pair of #jcrewholiday GIF-based ads that let consumers clickthrough to buy the products.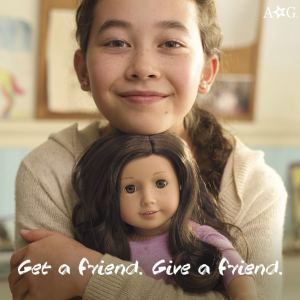 Toy marketer American Girl has been running holiday ads of its own on Facebook and Instagram. Called "Get a Friend. Give a Friend.," the effort involves American Girl donating a toy to a girl in need for each doll sold through Nov. 30.
To align its social push with the campaign's theme of thankfulness, American Girl timed the ads in early November to catch some of the Thanksgiving spirit in the air. Two more holiday campaigns will start running after Thanksgiving and continue through December.
"We are using Facebook and Instagram more aggressively this year mainly because our fans are increasingly interested in engaging with our content on our social channels—and this continues to be a strong growth area for the brand," said spokeswoman Julie Parks. "We are also placing greater emphasis on storytelling in all of our channels, but particularly in social."
The toys brand has 1.3 million Facebook fans and 146,000 Instagram followers—numbers which it hopes to build on with the holiday push.
Meanwhile, 2015 marks the first holiday season that many marketers will run ads from both platforms in a synchronized fashion. Instagram, owned by Facebook, limited the number of advertisers to a few dozen before Oct. 1, when it opened its ad-buying system to all brands. Sprinkle in the fact that Instagram is now powered by Facebook's huge collection of interest-level user data, and it's easy to understand why retailers are opening up their budgets.
For instance, Target and Macy's are also getting particularly social this season. With ad buys on Facebook, Instagram and Snapchat, 12 percent of Target's paid media budget this year will entail social—that's 30 percent more than last year. And Macy's is running a bevy of Instagram and Facebook ads starting this week.