German Basketball Teams 'White Wings' and 'Depant GIESSEN 46ers' exchange jerseys in an anti-racist statement marking International Week Against Racism
Unfortunately, racism continues to be a problem in Germany, an issue which once again reached its tragic climax in February 2020 when a racially motivated terrorist killed nine people before killing himself in the city of Hanau near Frankfurt.
Two years later and the attack is still fresh in people's minds. For the International Week against Racism, Hanau's basketball team made a clear statement to not forget, to stand up to racist hate and embrace diversity and tolerance. For one extraordinary match, home team WHITE WINGS Hanau and their opponents Depant GIESSEN 46ers exchanged their jerseys. The special edition jerseys proclaimed in big letters: 'Colour makes no difference. Not in sports and certainly not when it comes to skin colour'. The creative concept and communicative implementation came from Serviceplan Campaign.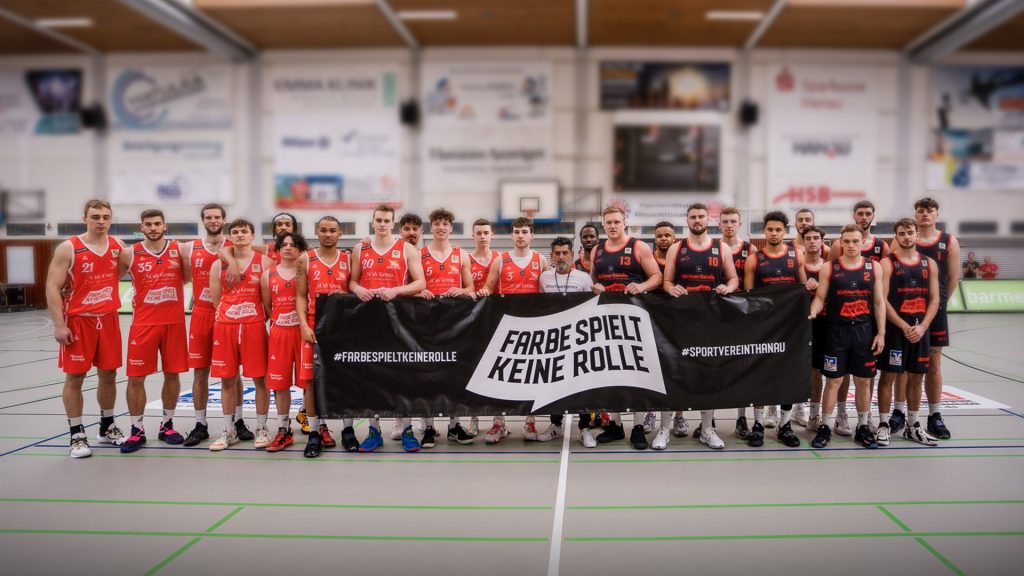 On February 19, 2020, nine men and women were murdered in the German city of Hanau, near Frankfurt. The sole motive: the victims' immigration background. It remains the deadliest racially motivated attack in the post-war history of Germany and has left deep scars on the psyche of the city's population. Two years later, German basketball once again remembered the victims in an extraordinary call to stand together against hate, and push for more diversity, respect and tolerance.
For the first time in their history, home team WHITE WINGS Hanau and the guests of the Depant GIESSEN 46ers broke their club statutes to set an unprecedented sign against racism: the teams swapped jerseys and played in the traditional club colours of their opponents. The special edition jerseys were emblazoned with one central message: Colour makes no difference. An essential idea that goes far beyond the realm of sport, with both teams taking a firm stand against racially motivated violence and in favor of pluralistic and tolerant coexistence. The campaign was initiated and implemented by Serviceplan Campaign, together with jersey sponsor PEAK Sport.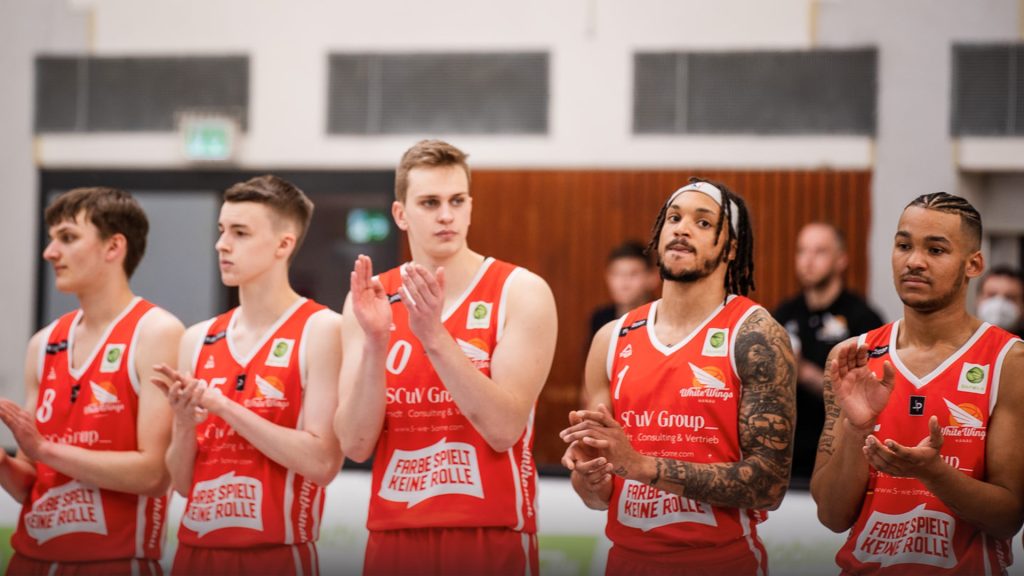 The match day on which the jersey swap took place was deliberately chosen to give the campaign maximum attention and underline the symbolic character of the gesture. The match against Giessen has special significance in Hanau: it was the first game after the attacks. This year's match coincided exactly with the International Week against Racism, which was once again an impulse for both teams to clearly declare their opposition to hatred and racism. Before that match, both team Captains took the opportunity to give a short speech in memory of the victims.
Watch the film documenting the symbolic action here:
The reactions to the swap of jersey colours were instantaneous. On social media the action ignited debate far beyond basketball circles. Some people asked "A sports team wearing the colours of the opponent? Is that even allowed?" The game became the most-watched match of the season, and discussions and debates on the subject of racism increased measurably.
Alexander Nagel, Creative Managing Director at Serviceplan Campaign comments:
"Unfortunately, racism is still a topic that affects society as a whole. People are insulted, discriminated against, attacked and in the worst cases even killed, solely because racists have taken offence about their origin or skin colour. We wanted to hold up a mirror to society in the most striking way possible and offer a new approach to dealing with the sensitive issue of racism based on skin colour. In memory of the victims of the Hanau attack, both teams unanimously emphasize: Colour doesn't matter. In sports, club colours may mean everything – skin colour makes no difference at all, on or off the field."
Source: Serviceplan