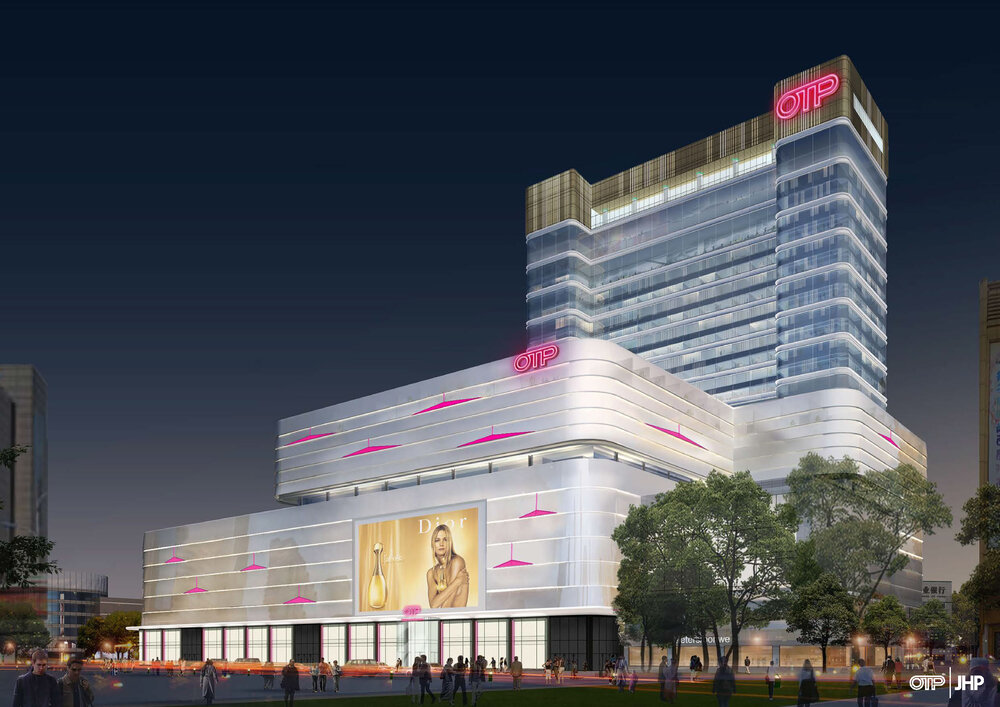 Anshan Tianxing Investment Development Co. will soon open their first Oriental Times Plaza Commercial Complex in the City of Anshan in Eastern China.
JHP was commissioned to design the entire experience including the Retail Vision, Architecture, Interior design, Planning and Visual Merchandising strategy.

The thirty two floors of Oriental Times Plaza will include a luxury shopping centre, Hotel, cinemas, restaurants, children's education facilities and cultural areas. As a result of its vast steelworks, Anshan is known as the City that built China.
As such OTP is intended to attract Tourists and business people as well as locals. The City is also famed as a plentiful source of Jade. With its rich natural finishes, textured surfaces and filtered light, OTP will celebrate China's sense of heritage and pride.
The OTP Complex is due to open in October 2020 and is expected to generate 1.5 billion yuan in annual sales revenue.
Source: JHP