Health & Happiness: Hand in Hand 
NEW YORK — In its October trend report, JWT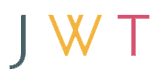 explores how happiness is coming to be seen as a core component of health and wellness.
"Health & Happiness: Hand in Hand" examines the rising notion that a happier person is a healthier person—and, in turn, a healthier person is a happier person. The report looks at what's driving awareness around the health-happiness connection, how this development is playing out in culture and how marketers can leverage it.
"With health now viewed in a more holistic way that takes both mind and body into account, happiness has been getting folded into the idea of 'health and wellness,'" says Ann Mack, director of trendspotting for JWT. "For brands that can bring happiness, emphasizing a health aspect will help create a one-two punch. And for brands that are health-related, it may be just as or more effective to tout the happiness effects than the medical benefits."
JWT's trend reports are the result of quantitative, qualitative and desk research conducted by JWTIntelligence throughout the year. For this report, JWTIntelligence interviewed experts in the areas of psychiatry, psychology, sociology and consumer behavior, and surveyed 1,247 adults aged 18-plus in the U.S. and U.K. using SONAR™, JWT's proprietary online tool.
Findings from the survey include:
• Consumers are connecting health and happiness: Around 9 in 10 American and British respondents believe that happiness can have a positive impact on one's health and vice versa. And on the flip side, a majority linked feeling unhappy with feeling unhealthy. As many as 87% agreed that, "Better health can have a positive impact on your happiness."
• Happiness is considered an important ingredient for health: Two-thirds of respondents said being happy is an important part of being healthy, and a majority also cited key components of happiness (having a positive attitude, spending time with friends and family, maintaining a work-life balance, making time for interests and hobbies).
• Brands can play a part in boosting happiness: Nearly half (46%) agreed that "brands can have a positive impact on your own happiness," and more than 6 in 10 Millennials agreed.
Click here to download the full report. Additional knowledge and research on JWTIntelligence.com includes recent trend reports on food, China, second-screen marketing, Gen Z, 10 Trends for 2012and 100 Things to Watch in 2012.