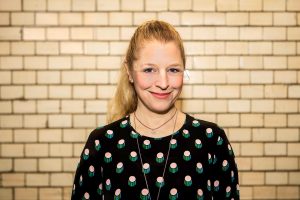 Serviceplan Group is happy to announce that Kathrin Guethoff, who was Serviceplan China's Chief Creative Officer for four and a half years, has now joined its Creative Board. Guethoff will bring to the Creative Board 19 years of experience in the advertising industry in Europe and Asia, and award-winning creativity. She has won awards at the major industry festivals around the world including; Cannes Lions, ROI Festival, Spikes Asia Pacific, Epica and New York Festivals.
Kathrin Guethoff said of the appointment: "I am excited to be a member of the Creative Board, working with inspiring enthusiastic colleagues in this dedicated team, and to collaborate with our different agencies around the world. In our times of globalization, I consider it to be even more important to look beyond and see different perspectives of cultures, their diversity, insights and new developments, and the inspiration and positive facets that can come with it. Being based in China with years of experience of its culture and advertising scene, I hope to offer a different angle for the Serviceplan Group creatively. I am happy to be part of the global movement that Serviceplan has initiated."
The Creative Board was formed by Alexander Schill, Global Chief Creative Officer of Serviceplan Group, in February 2016. Members of the Creative Board are part of the Serviceplan Group's holding company, and not aligned with a sole agency in the group, which enables the Creative Board to work cross-disciplinarily across all agencies and international markets in the Group. Guethoff joins Creative Board members Wolf-Eike Galle, Peter Gocht, Michael Wilk and Maximilian Schöngen.
Schill commented: "I'm delighted to announce that Kathrin Guethoff has joined the Creative Board. Her track record of creative excellence and global outlook and skillset make her a perfect addition to the Creative Board, whose mantra is to inject creativity and an international outlook into the Group's work across the globe."
Source: Serviceplan Group