Klarna, the digital buy now and pay later payment provider, has launched an international brand campaign by 72andSunny Amsterdam featuring comedian and Instagram star Celeste Barber.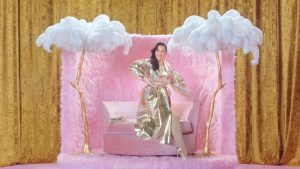 The 'I Wish I'd Bought It With Klarna' campaign stars Barber as the host of a home-shopping inspired online mini-series, and premiers across Instagram and YouTube.
Using her skills as Instagram's reigning queen of the reality check, each 60-second episode features Barber tackling an unusual problem purchase made by an unlucky online shopper. Set within the luxuriously surreal Klarna world, the three episodes deal with a hair-curling-ly bad styling product, bizarre garden furniture and an inappropriately see through wedding dress.
Promoting the benefits of the smooth shopping experience offered by Klarna – including ease of payment, great customer service and its industry-disrupting Buyer Protection Policy, the campaign aims to encourage smart shopping and empower shoppers and also highlights the security provided by the Klarna App's Pay Later option.
The series of 60-second films will run on Klarna and Celeste Barber's social media channels, with cut-down versions and bespoke 6-second bumpers running as paid placements in countries including the US, the UK, the Netherlands, Germany and Sweden. 'I Wish I'd Bought It With Klarna' breaks on Tuesday 3th September. A series of GIFs has also been created.
A partnership with Refinery29 will add additional scale and cultural impact to the campaign. Bespoke assets featuring Celeste Barber will run across Refinery29's Instagram channels in the US and the UK as the campaign launches. 
David Sandstrom, Chief Marketing Officer at Klarna, said: "Klarna prides itself on being both innovative and smooth, and our campaign with Celeste Barber couldn't be a more perfect collaboration to present payment empowerment and the convenience of our Pay Later products to consumers. Celeste brilliantly captures the message of Pay Later and playfully demonstrates how shopping with Klarna can empower any buyer to shop confidently. It's fun, quirky but most of all it makes us smile, and we're excited to see how this resonates amongst consumers."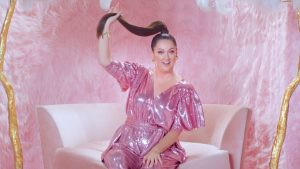 Creative team Sarah Hardcastle and Renée Lam at 72andSunny Amsterdam said: "Pay Later with Klarna is a huge relief for any shopper who has ever felt the sting of an online purchase not quite meeting their expectations. As the queen of reality checks on Instagram, Celeste makes the perfect partner to deliver our message in her hilarious candid style. "
Klarna's media is handled by OMD.
Source: 72andSunny Amsterdam