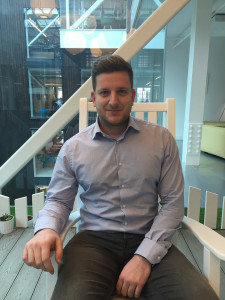 Maxus has announced that Kostas Voudouris will be re-joining as its Head of Organic Performance.
Voudouris previously worked for Maxus as SEO director from 2011 to 2015, before moving to New York to work as organic search director at Catalyst and MEC. He now returns to Maxus to head up its Organic Performance team in the UK.
In his new role, Voudouris will work on delivering integrated performance solutions across both paid and organic channels for Maxus clients. His remit will include technical SEO, content strategy, content development, digital site/asset optimisation and content distribution. He will report to Oliver Wood, managing partner – performance, and will work closely with head of performance (Dan Robinson), head of performance operations (Ollie Cassel) and head of TED – technology, effectiveness and data (Alex Steer).
In his previous role at Maxus, Voudouris successfully led EMEA-wide SEO for one of the world's most highly visited websites. During his time in the US, he worked on organic performance product development to drive new business growth.
Oliver Wood, managing partner – performance at Maxus, comments: "I am incredibly pleased that I will get the opportunity to work with Kostas at Maxus again. Kostas is incredibly talented and his time in the US has only seen him build his skills and experience further. Under Kostas' leadership our Organic Performance proposition, team and client delivery will flourish, taking us into an exciting new chapter here at Maxus."
Voudouris adds: "It has never been a better time to lead change in developing a performance-based and highly accountable organic offering at Maxus. I'm very excited to be coming back to the great culture of Maxus, and I look forward to working with our highly talented people on helping clients grow and achieve results within the ever evolving organic channels."