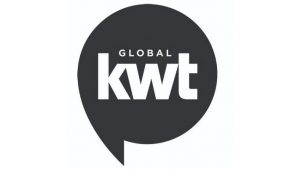 Kwittken, an MDC Partners Inc. agency, announced its name change to KWT Global. The name change reflects the company's exciting evolution as an integrated agency and marks a deliberate shift towards being known as a global brand strategy agency.
KWT Global employs an interdisciplinary approach to marketing and communications, synthesizing the most impactful elements of PR, influencer engagement, social and digital media, and content marketing to help clients identify and demonstrate their best selves. The name pays homage to the company's proud past, while also fueling the company forward through strategic growth.
"Our agency has never been about one person. It's been about our people—the very talented professionals across the US, UK and Canada who work diligently to serve clients every day," said Aaron Kwittken, Global Chairman and CEO. "While Kwittken has traditionally been known for PR, that has not been our primary focus for several years now, and I'm excited to transition to a name that reflects our continued growth as an agency."
KWT Global will continue to fulfill Kwittken's mission to provide clients with fresh thinking that creates value through thoughtful, creative communications and brand engagement. The company will continue to help clients identify their best 'selves' in a credible, consistent and authentic manner.
KWT Global will strive to make meaningful connections between clients' brands, their target audiences and the cultural zeitgeist. It is the agency's point of view that when these elements align—brand intentions, audience needs and cultural context—a company achieves true communications resonance.
Source: KWT Global