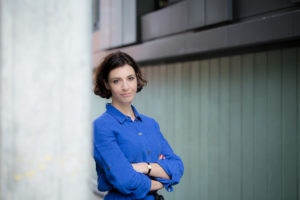 International branding agency, Lambie-Nairn, has appointed former Head of Corporate Development of Glyndebourne, Claire Miller, as its new Business Development Director.
Lambie Nairn, best known for its pioneering brand work with O2 and the initial brand idents for Channel 4 and BBC2, has recently appointed Digital Design Director Fernando Magan and Miller as part of their continuing growth plans.
Miller, who will report to the agency's Managing Director, Andy Hayes, will start her new role this month, playing a pivotal role in developing Lambie-Nairn's business development and marketing strategy.
In her new role, Miller will work closely with the management, client servicing, strategy and creative teams on all aspects of business development and marketing.
As head of Corporate Development at Glyndebourne, Miller was responsible for spearheading a significant step change for corporate members, including reversing negative trends across corporate membership and ticket sales, and seeing significant growth across membership, sponsorship, sales and advertising.
Prior to this her background in strategic brand marketing included global client work with Harley Davidson, Land Rover (the award-winning Red Cross partnership programme), Range Rover and Range Rover Sport. Miller has also worked with Oxfordshire-based The JJ Group, and brand consultancy, Cricket Ltd.
Andy Hayes commented: "We are delighted to welcome Claire to the Lambie-Nairn team and I know her previous experience will prove invaluable in helping us maximise client experience and achieve our growth plans."
Miller added: "I'm thrilled to be joining Lambie-Nairn, particularly during such an exciting period of growth."