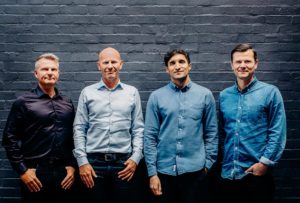 DIS/PLAY is a digital agency that provides innovation, strategy, user experience, design, and technical development solutions to clients. Employing more than 100 people in Copenhagen and Aarhus, DIS/PLAY's clients include ECCO, Amnesty International and Vestas.
DIS/PLAY's Copenhagen and Aarhus studios will become part of AKQA, further building the WPP owned agency's European presence and capabilities while providing DIS/PLAY with access to AKQA's global network and resources.
Steffen Blauenfeldt Otkjær, DIS/PLAY's CEO said: "AKQA leads globally in creativity and innovation, and DIS/PLAY'S strong technical capabilities make this relationship a natural fit. We are incredibly excited about the opportunities this partnership will create for our clients and team."
Ajaz Ahmed, AKQA's CEO said: "It has been a long held aspiration for AKQA to have a studio in Denmark, and thanks to our partnership with DIS/PLAY, that aspiration has become a reality. In the conversations that led to this partnership it quickly became apparent that DIS/PLAY's ethos mirrors the values of AKQA."
He added: "Denmark is one of the world's most influential, beloved and respected nations, consistently taking the top spot on the United Nations World Happiness Report and first place in the Social Progress Index report. We look forward to learning from, and amplifying, this enlightened philosophy."
Over the past two years, AKQA has added studios in many of the world's cultural capitals including Sydney, Melbourne, Singapore, São Paulo, Milan, Venice and London. Combined with DIS/PLAY's additional 110 employees, AKQA now has over 2,100 employees in 23 studios across the USA, Europe, Asia, and Australasia.
Source: AKQA