Disabled people represent the fastest-growing minority group in the UK, yet face some of the most significant challenges regarding education, employment and wellbeing. Paving the way for a new age of disability awareness and acceptance, the UK's leading disability charity, Leonard Cheshire, has this week launched a brave, new approach to fight for the rights of disabled people and showcase their potential. 
With 14.1 million disabled people currently living in the UK1; with one in five of us set to become disabled in our lifetime2 and disabled people being one of the groups hardest hit by the pandemic, there has never been a more pressing time to educate the nation. Leonard Cheshire's Possibility with Disability campaign aims to shine a light on the potential of disabled people, and in turn, draw attention to the limiting effects of societal attitudes toward people with disabilities. It is not an individual's disability that can hold disabled people back, but rather outdated societal barriers and attitudes.
The daring TV ad by creative agency Brave, with media buying by Smithfield, launched this week alongside digital, social and DRTV. It features three disabled actors on their journey to live, learn and earn, demonstrating the real possibility with disability at the heart of the campaign. A voiceover explains that while pain, confusion and struggle can be experienced, it's actually the way in which the world sees disabled people that represents the 'real problem'. By contrast, the characters are then shown thriving in these environments, with Leonard Cheshire supporting them to 'live', 'learn' and 'earn' to their full potential. The ad closes with the actors asking viewers directly, "Can you see the possibility beyond my disability?".
Viewers are invited to support Leonard Cheshire by texting 'YES' to 70773 to donate £5 or alternatively they can visit www.leonardcheshire.org/possibility
Leslie Davey, Interim Executive Director of Marketing and Fundraising, Leonard Cheshire, said: "This year marked 25 years since the Disability Discrimination Act became law, and still disabled people are faced with extraordinary challenges on a daily basis. Our 'Possibility with Disability' campaign is designed to raise awareness of harmful societal attitudes towards disabled people, inviting the viewer to reflect and play a greater role in integrating disabled people in the community, by seeing the possibilities.''  
"Leonard Cheshire has worked to support disabled people to live, learn and earn for over 70 years, so we're proud to launch 'Possibility with Disability', our biggest ever integrated communications campaign, developed with and for disabled people, and bring our pioneering work to life in an uplifting, relatable and engaging way".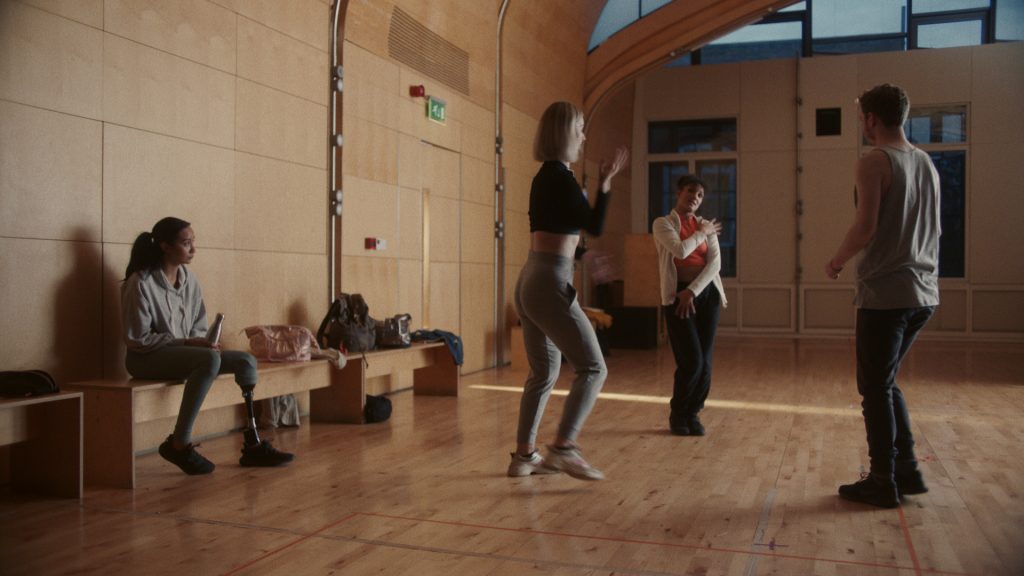 To help disabled people live life to their fullest potential, funds raised can go towards Leonard Cheshire's 'Can Do' youth activities, which involve disabled community members in fun, confidence-building activities. Donations can also contribute to helping disabled peoplelearn, through Leonard Cheshire's Digital Inclusion Programmes, where internet access, and the provision of training and support together with the latest in accessible tech are the sole focus. Funds raised can also go towards helping disabled people earn, through Leonard Cheshire's Change 100 initiative, working with employers to make them more accessible, and Employment Support programmes in regions around the UK, helping disabled people earn a living on their independence journey.
Source: Brave