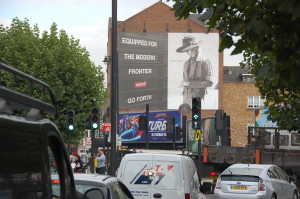 Levi's has launched an out-of-home (OOH) campaign in East London as part of its #MakeOurMark project.
The #MakeOurMark activity spans outdoor, social media and interactive events. It has aimed to encourage up-and-coming creative talent from across the UK to contribute words, images and videos through Twitter, using the hashtags #MakeOurMark and #Moves.
The latest effort has been focused in four key locations in East London – namely Old Street, Rivington Street, Brick Lane and Great Eastern Street.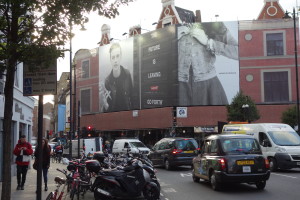 "This is the ultimate example of an advertising campaign that's a perfect fit for its surroundings – it targets the East London trendy fashionistas along with the culture vultures who inhabit and peruse the area. The measure of a strong outdoor advertising campaign is how well it engages with its audience and Levi's has achieved just that in Shoreditch," explained Aimee McKay, sales director of blowUP media UK, the company behind the posters.
"Levi's has delivered a meaningful campaign in the heart of one of London's on-trend areas. The simply executed artwork bears with it a strong message that less can most definitely mean more when it comes to striking outdoor advertising."
The campaign was planned by OMD UK, with bookings by Talon Outdoor.