The life-enhancing role pets play in our lives is at the centre of a new campaign for animal care charity Blue Cross, created by LIDA and breaking on June 28.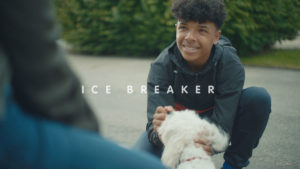 It shines a light on the myriad ways pets help humans – from making us laugh to keeping us healthy – and what Blue Cross does to help pets in return. The campaign also introduces a new strapline: Pets change lives We change theirs. The aim is to inspire people to give back to pets in need by supporting the vital work done by Blue Cross.
The integrated campaign runs across video-on-demand, national and regional radio and digital display banners through the whole of July.
Julie McKechnie-Burke, Director of Fundraising, Marketing and Communications at Blue Cross, said: "This new marketing campaign celebrates some of the many ways that pets help people and brings to the forefront the many positive ways that pets change our lives and that is the reason that Blue Cross exists to give back to pets in need. We provide veterinary care, specialist behaviour training and find loving happy homes for pets in need, education for current and future owners as well as pet bereavement support for those struggling to cope with the loss of a much-loved pet."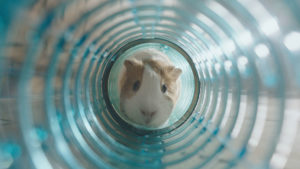 Camilla Patel, Client Services Director at LIDA, said: "We are immensely proud of our on-going work with Blue Cross. This new campaign highlights the vast benefits pets bring to us as a society and as individuals, and why the charity is dedicated to helping pets in need. With more financial support, Blue Cross can help even more pets fulfil their true potential."
Credits:
Creative Director: Tom Thomas
Art Director: Greg Foy
Copywriter: Heather Keywood
Account Director: Jordan Miller
Senior Account Manager: Kitty Lewis-Williams
Agency Producer: Nicola Gilbert
Director/Production Co: Steve Reeves, Another Film Company
Producer: Tim Marshall, Another Film Company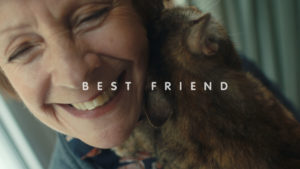 Media Planning & Buying: Blue 449
DOP: Jim Jolliffe
Editor: Scot Crane, The Quarry
Edit Producer: Tor Adams, The Quarry
Colourist: Matt Turner, Absolute
VFX Artist: Lora Nikolaev, Absolute
Title Animation: Matt Campbell, Blind Pig
Post Producer: Dan Bennett, Absolute
Sound Designer: Ben Leeves, Grand Central Recording Studios
Composer: Biggi Hilmars, Imagem Music Publishing
Source: LIDA