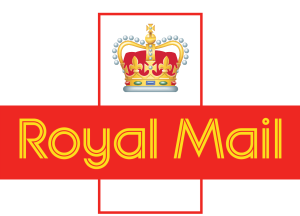 Royal Mail Group, the UK's postal service, has appointed LIDA to handle its below-the-line marketing across its business units, including Royal Mail Customer Marketing, Royal Mail Data Services, Royal Mail Parcels, Royal Mail Stamps and Collectibles, Royal Mail MarketReach, Royal Mail Consumer & Network Access and Parcelforce Worldwide.
LIDA won the account after a competitive pitch. Royal Mail Group handled the pitch directly.
The M&C Saatchi owned agency will be responsible for handling all of the below-the-line marketing, including direct, digital, CRM and sales promotion, for all of Royal Mail Group's range of services – responsibility will take effect once current campaigns have been executed by incumbent agencies.
LIDA has been charged with leading the Group's strategy and creative work, developing a programme of activity that puts the customer at the heart of communications.
Ben Rhodes, Director of Customer Marketing at Royal Mail commented: "We were all impressed by LIDA's vision for our Group and how we need to transform our customer communications in this new world of relevance and personalisation. LIDA stood out for their relentless focus on customer engagement and I'm looking forward to working together and harnessing that passion."
Matthew Heath, Chairman of LIDA commented: "We are absolutely delighted to be working with Royal Mail, one of Britain's most iconic businesses and we're keen to get started and show the meaning of our worth on all of the businesses within the Group. This is a fantastic opportunity for us to deliver a seamless direct marketing strategy that focuses on highly personalised communications and experiences."
LIDA's relationship with Royal Mail Group begins immediately, with their first campaigns going live in May.
The news follows hot on the heels of the LIDA's appointment of its first Chief Creative Officer, Trefor Thomas, as well as the launch of its New York office.