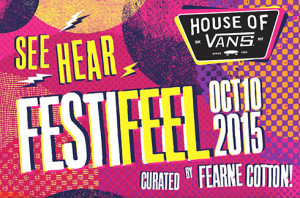 Integrated agency LIFE has helped breast cancer awareness charity CoppaFeel! bring its sixth Festifeel fundraising extravaganza to life.
LIFE has designed the event creative and orchestrated a variety of activities and attractions for the takeover of this year's venue, House of Vans London. Along with creating merchandise in the form of shirts and badges to be sold at Festifeel on Saturday 10th October, the agency has coordinated activities to enhance the experience.
Visitors will be able to have a go at screen-printing with InkWell Print and LIFE has arranged for female skateboarders to demonstrate their skills and provide coaching tips to skaters. House of Vans' Leake Street entrance is also set for a fresh graffiti makeover courtesy of street artist Philth.
Last year's event was a sell-out, and CoppaFeel! aims to make the 2015 edition the biggest year yet. Charity patron Fearne Cotton has curated a line-up that includes Everything Everything and Mike Skinner as headline acts. The day-into-night festival will feature other musicians and DJs, including singer-songwriter Lucy Rose and UK punk duo Slaves, as well as performances and workshops.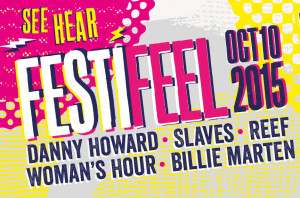 Kris Hallenga, founder/CEO/boobchief at CoppaFeel!: "We love throwing these Festifeel events and we're spoilt to have such a fantastic space this time round with House of Vans. It's the perfect place to throw a party. As always, Fearne has delivered an unrivalled roster of artists and we can't wait for people to get involved with everything else we have in store."
Ian Humpris, joint MD at LIFE said: "CoppaFeel! is LIFE's charity of choice and we've had a lot of fun helping it plan the Festifeel event. It's open to brave ideas in how it communicates with its audience which makes it a creative agency's dream client. We hope that our contribution makes Festifeel 2015 its best event yet."
Tickets for Festifeel can be obtained from DICE which is available to download on the App Store and Google Play.