Lifeline has launched a new fundraising campaign, The 72 Club, which flipped the infamous '27 Club' on its head. The '27 Club' consists of a group of young musicians whose lives were tragically cut short. From that inspiration, The 72 Club was created to inspire all Kiwis to go on to live to 72 and beyond.
The campaign came about when two DDB New Zealand creatives read a news story highlighting that Lifeline, New Zealand's largest mental health helpline, had lost funding and was struggling to operate. They had the idea to recreate a song made famous by a member of the 27 Club, Janis Joplin's Piece of My Heart, with a group of music legends who have enjoyed a life well lived.
The song is brought to life through a powerful music video, produced by Sweetshop and directed by Dylan Pharazyn, that captures an older Kiwi woman as she celebrates a full and happy life surrounded by her friends and family.
Supported by NZME, the track has received significant airplay across NZME's wide-reaching radio stations, and the campaign has been supported in print and online via NZME's nationwide print, digital and radio platforms which reach a total audience of more than 3.3 million Kiwis. All campaign touchpoints have been directing audiences to the72club.co.nz where donations can be made directly, or by buying merchandise such as tees, totes and special edition vinyl records, or purchasing a copy of the song.
To-date, the campaign has raised just under $300,000, including two donations from Kiwi businesses Simplicity and FlexiGroup, who each pledged to join The 72 Club by donating $72,000.
The proceeds from The 72 Club campaign will allow Lifeline to continue to deliver the vital services it's been providing for more than 50 years, with the aim that no person's call goes unanswered.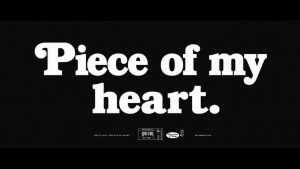 Illustrator Minky Stapleton created an iconic piece of cover art for the album. The black and white illustration portrays stylised members of The 72 Club cutting loose, and has been further used in print, out of home, and the characters were even brought to life for a 15' and 30' TVC.
DDB New Zealand CEO, Justin Mowday, says working on The 72 Club campaign was incredibly rewarding and he was thrilled to see the generous response from Kiwis. "This campaign has been two years in the making, and it came about because two DDB people saw something that just wasn't right and decided to do something about it. To see it all come together and raise so much money for Lifeline has been immensely gratifying."
Sweetshop Director, Dylan Pharazyn, says the team were proud to support such an important cause. "I loved this script, the human connections felt warm and full of love. I hope we've brought this to life in a realistic and poignant film that's a celebration of a long life, well lived."
Glenda Schnell, Executive Director of Lifeline, says she has been overwhelmed by the support the campaign has received. "It was essential for us that The 72 Club campaign conveyed a message of hope and positivity, and you can see from the results both in terms of the final product and the funds raised that it did that," adds Glenda. "I want to thank the incredible teams at DDB, The Sweet Shop, NZME, and countless other suppliers that helped this amazing project come together. We believe talking saves lives, and you helped us talk at a volume that was impossible to ignore."
Source:Â Sweetshop