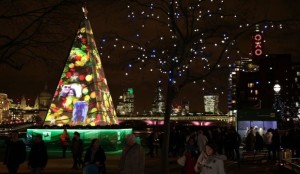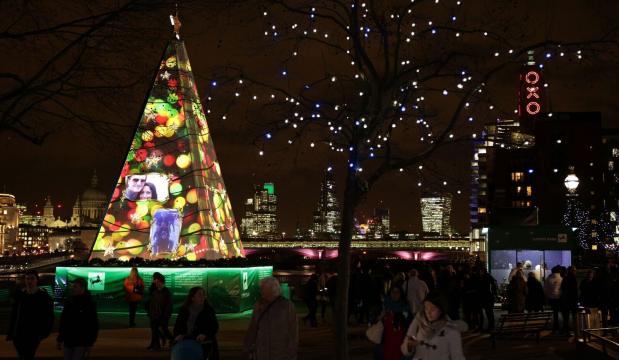 Lloyds Bank is getting into the Christmas spirit with the unveiling of a 12m tall interactive Christmas tree which will light up the London skyline over the festive period.
Developed in partnership with Kinetic, the global leaders in OOH media, Greenhouse GroupM and AOL the scheme aims to promote the banks Love You To The Stars Christmas campaign.
A microsite will mirror the spectacle online for those unable to make it to the South Bank with people being encouraged to share their appreciation of Christmas on social media.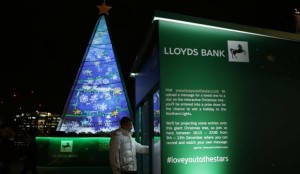 Danny Bennett, account director at Kinetic, said: "The campaign shows how out-of-home media can translate from the physical to the digital space to create truly shareable moments, which is a perfect fit with the message of Lloyds Bank's #loveyoutothestars campaign."
Ros King, marketing communications director at Lloyds Banking Group, said: "This exciting and interactive campaign amplifies the '#loveyoutothestars message communicated within our new Lloyds Bank and Apple Pay TV commercial. We look forward to bringing the giant Christmas tree to life with content created by the public, allowing them to share and spread their love for others this festive season."