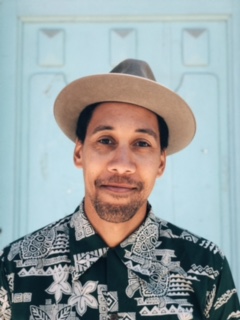 Electric Theatre Collective are proud to announce the addition of award-winning colourist Luke Morrison to it's London of office as Head of Colour, bolstering their already all-star colour team. As Electric 's roster of fresh young talent continues to flourish, Morrison joins an exciting creative collective of colour talent that includes Jason Wallis, Lewis Crossfield, Kaitlyn Battistelli, Ruth Wardell, Mathieu Caplanne and Tim Smith.
Morrison has established himself as an impressive creative mind in the world of colour over his already decade plus-long career, resulting in long-lasting relationships with distinguished directors and top agency players. His remarkable skill level and passion for the craft has adorned him with multiple AICE Awards, including a win in the Colour Grading: Over 90 Seconds category for his 2018 Canadian Olympic Committee "Be Olympic" spot directed by Ian Pons Jewell.
Luke joins from The Mill after spending the past few years setting up the colour department at their Chicago office, where he led their team and nurtured up-and-coming colour talent. Now Luke moves on to pursue fresh creative challenges in a new home.
When asked what excited him about joining Electric, Luke had this to say: "Working with and nurturing talent is something that I'm really passionate about, so seeing how Electric holds this as one of their core values is incredibly exciting. The opportunity to add my experience and help shape the company whilst building upon their impressive work is inspiring. Having known and worked with many Electric members in the past, I'm truly looking forward to working alongside them again and joining the amazing ranks of talent here."
To date Luke has worked with brands the like of JEEP, Mercedes-Benz, Beats, and most recently Dollar Shave Club, and has graded for decorated directors such as Wally Pfister, Pete Riski, Mark Romanek and aforementioned Ian Pons Jewell.
"The ethos at Electric has always been to hire nice people who are immensely talented," says Executive Producer and Partner Lee Pavey "Luke is both these things. He adds to our amazing colour roster here in London and in LA, to complete what I believe is the best young colour team anywhere in the world."
Electric Theatre Collective are obviously thrilled to welcome Luke into the fold, as such a stellar creative mind is a perfect addition to the collective.
Source: Electric Theatre Collective