MarComm's Magnificence is a series where we highlight Magnificent individuals from the Marketing, Design, Advertising, and Communications industries.
In this magnificence list, we are spotlighting those individuals in the branding and creative industries who have pushed boundaries and inspired others through their unique work in both design and advertising.
Without further ado, here are our picks (in no particular order) for 2018's Magnificent Creatives:
1. Spencer Buck, Creative Partner & Founder at Taxi Studio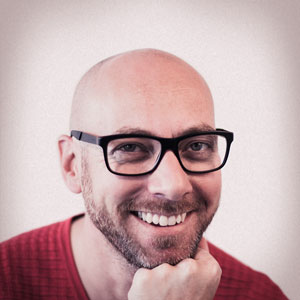 Spencer is Taxi Studio's maverick co-founder. With extensive cross-category experience, requests to speak at creative and client events, such as The FAB Forum, and over 150 creative awards to his name, it came as little surprise that the Drum Designerati recently recognised him as one of the UK's most inspiring and influential designers in the UK.
Spencer looks after much of Taxi's creative output, which includes being a brand custodian for Carlsberg. In fact, his latest rebrand for the Danish beer brand's Export brand won him a bag full of major awards such as DBA Design Effectiveness and The FAB Awards.
Along with two talented eyes for creativity, Spencer has an affinity with strategic thinking and a wealth of brand knowledge only rivalled by his ability to rewrite the rules. Proud owner of an unlimited imagination, he funnels his novel thinking into writing children's books whenever he isn't thinking up Taxi's next activity.
2. Peter Ignazi, Global Chief Creative Office at Cossette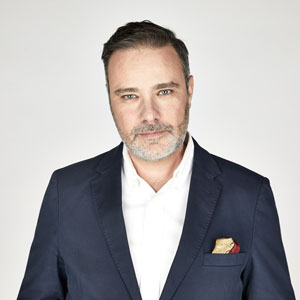 Peter is one of the most successful creative directors in Canada. Under his leadership, Cossette was named Canadian "Agency of the Year" by Strategy Magazine in 2016, 2017 and 2018. In 2018 he was also named the number one creative director in Canada on the Strategy Magazine Creative Report Card and was on our "Magnificence List" of global advertising creatives in 2017.
From Cannes to the Effies, he has been behind award-winning work that has driven business in every category over the course of their 20-year career. His recently 'Follow the Arches' project for McDonald's won him a number of top honours globally, including two FAB Awards in May.
Peter has a B.Sc. in Chemistry and an MBA. After failed attempts at being a research chemist and an account executive, Peter finally found that he could somehow earn a living as a copywriter. He has been gainfully employed as a copywriter and Creative Director in Toronto and New York for such agencies as BBDO, TAXI, McCann, and DDB. Active in the industry and his community, Peter is on the Strategic Committee of the Canadian Marketing Association as well as on the board of Heritage Toronto.
3. Mark Tutssel, Creative Chairman of Publicis Groupe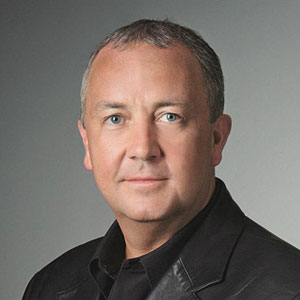 As Creative Chairman of Publicis Communications, Mark leads the group's unrivalled creative firepower across the world. He is the Global Chief Creative Officer of Leo Burnett Worldwide, and is responsible for setting the company's creative vision.
Mark has driven Leo Burnett to become the third most awarded network in the world based on the 2016 Gunn Report. The network has also topped the Gunn Report's "All Gunns Blazing" category for seven of the past eight years, leading the industry in new-world thinking. In 2013, Mark introduced 'Creativity Without Borders', a game-changing vision for marketing communications to Leo Burnett that is now widely adopted and embraced by the network.
Under Mark's creative leadership, Leo Burnett has developed world-class campaigns for some of the world's most iconic brands, including Samsung, P&G, McDonald's and Coca-Cola among others. Samsung, Coca-Cola and McDonald's were named Cannes Lions "Creative Marketer of the Year" under his purview.
One of the most awarded creatives in the industry, Mark's work has garnered every major creative accolade. During his tenure as CCO, Mark has won six Grand Clios, seven Clio 'Hall of Fame', 580 Cannes Lions, including nine Cannes Grand Prix and three Cannes Titanium Lions, the first ever D&AD White Pencil, two D&AD Black Pencils, two ADC Black Cubes, and numerous FAB Awards to boot . He has also been named the'No.1 Worldwide Creative Director' by Campaign Magazine.
Mark sits on the Publicis Groupe P12 Executive Committee, the Facebook Creative Council, The One Club Board of Directors, D&AD Global Advisory Board, and is a member of the Royal Society of Arts.
4. Sajan Raj Kurup, Founder and Creative Chairman of Creativeland Asia Group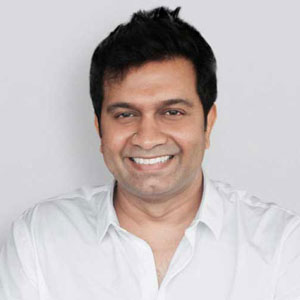 A believer in the power of creativity, Kurup founded Creativeland in 2007 to offer a platform for creative people to come together and design solutions for problems plaguing the world at large and brands in particular. Ever since, Kurup has been instrumental in extending the company's activities from Advertising, Brand Management and Design, to Brand Incubation and Licensing, to Film Production, Digital Media and Events.
In 2008, Kurup set up the brand Intellectual Property (IP) division, Ventureland Asia, to further the cause of creativity and entrepreneurship. Its first brand IP, Fearless Pharma, has been creating products that include hand sanitizers and surgical hand rubs that help people lead a life without fear.
In 2009, Kurup established Creativeland Pictures to create content for music, television and feature films. Its first feature film production, 'Karmayogi' (2011), an Indian adaptation of Shakespeare's Hamlet, received tributes at International Film Festivals. In 2016, Creativeland Pictures forayed into television content with 'The Legend of Jagannath', a documentary on National Geographic.
In 2016, Ventureland Asia invested 40% stake in New York based kids clothing company Masala Baby Inc, which is led by noted fashion entrepreneur Ms. Dipali Patwa with a strong all women team. In 2017, ten years after founding one of the most sought after independent agencies in the country, Kurup announced Baaash Digital, starting it symbolically at the same dining table he launched Creativeland Asia on 1st June 2007. Baaash is a revolutionary ecosystem for the everyday content needs of brands.
Kurup has been awarded at every global advertising and design show of repute, and has often been featured by renowned publications as one of the most enterprising young entrepreneurs in the business of creativity.
5. Nils Leonard, Founder of Uncommon Creative Studio
Nils has spent nearly two decades in the advertising and design industry working across a spread of the most recognised and influential agencies in London. In his most recent post as Chief Creative Officer of Grey London, Nils oversaw the most profitable and awarded years in the agency's 52 years history and became one of the youngest agency chairmen in the world leading its brands globally and locally.
In 2015 Grey became the only agency in the world to win two Grand Prix at Cannes Lions and under his creative guidance the Grey was named most awarded agency of the year twice in just three years at D&AD. Nils was voted into the Ad Age creativity 50 and named the most creative person in advertising globally by Business Insider.
An unconventional background in design, his most recent work on the Tate Britain won the Grand Prix at the Design Week awards and picked up 15 lions at the Cannes festival of creativity.
A creative champion, agitating for change and diversity in the industry, Nils is a regular speaker and judge at industry events, is on the board of trustees of D&AD and is listed as the Sunday Times 500 most influential people in the UK.
More recently Nils has founded the Uncommon Creative Studio alongside Lucy Jameson and Natalie Graeme. Uncommon is a creative studio building brands the world is happy exists.
6. Michelle Nguyen, Chief Creative Officer of Salty Studios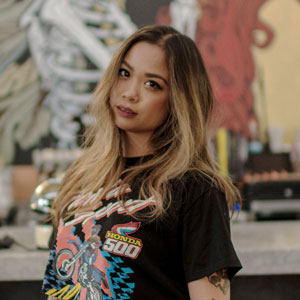 Michelle Nguyen is a bona fide Californian and creative director based in San Francisco. With over 10 years of experience, she has built a broad portfolio in print, digital, brand strategy, and social platforms for notable clients such as adidas, Motorola, HP, Playstation, Johnson & Johnson, and Wells Fargo.
Michelle has earned 2 ADDY awards as a creative and was recently listed in AdWeek's Creative 100 in 2018. She's worked at top agencies such as Liquid Agency, McCann Erickson, EWI Worldwide, and Blast Radius. Reputed for her confident decision making and driving processes end-to-end, she's always ready to face new challenges while striving for perfection. Currently, Michelle is the Chief Creative Officer of Salty Studios, a creative and influencer marketing agency.
Aside from her an obsession with wine labels, true crime documentaries, and a love-hate relationship with the San Jose Sharks, Michelle is wayfarer in search of opportunities that encourage bold design, meticulous attention to detail, and smart thinking.
7. Haruko Tsutsui, Creative Director at Dentsu Inc.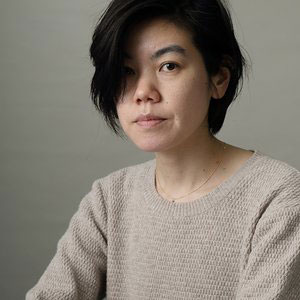 Haruko started her career at Dentsu as a copywriter in 2003. She has worked for major clients such as Panasonic, Otsuka Pharmaceutical, Honda, and Menicon. She is a natural born storyteller and she has always had a passion for creating concepts and stories for her clients.
Haruko not only does the copy-work, but she also designs the solution, and her work transcends media borderlines. She has won Grand Prix, Gold, Silver, and Bronze Lions at Cannes, two Yellow Pencils at D&AD, Gold, Silver, and Bronze Pencils at One Show, as well as Grand Prix, Gold, Silver and Bronze Awards at Adfest.
She also judged the Design Lions at Cannes in 2016, and was keynote speaker at the inaugural World Design Summit in 2017.
8. Abolaji Alausa, Executive Creative Director at Noah's Ark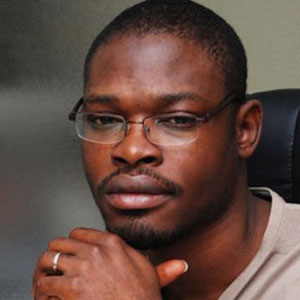 Abolaji Alausa (the 'A' is irrelevant, call him Bolaji) is the Executive Creative Director of Noah's Ark, a leading Independent agency in West Africa. He began his career at Rosabel Leo Burnett in 2006 and then did a five-year stint with DDB Lagos. He moved to Noah's Ark in 2011 as Associate Creative Director.
Bolaji has won several national awards, notably a Grand Prix at the 2015 and 2017 LAIF (Lagos Advertising & Ideas Festival). He is currently ranked 12th most published Creative Director in the world according to Lurzer's Archive.
He is an alumnus of Yaba College where he majored in Painting, Miami Ad School where he studied Campaigns, Pan Atlantic University where he studied Digital Media, and the Berlin School of Creative Leadership where he received an EMBA in Creative Leadership.
9. Joyce-King Thomas, Chairman and Chief Creative Officer of McCannXBC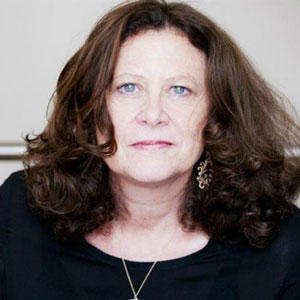 Joyce King Thomas is Chairman and Chief Creative Officer of McCann XBC (ExtraBoldCondensed), a unit of McCann focused on leading all of MasterCard's global marketing efforts, from advertising to digital and events.
Joyce is best known as the writer behind MasterCard's "Priceless" campaign, which runs in 100 countries and has been spoofed by everyone from Ralph Nader to Bart Simpson. During a 17-year tenure that saw her rise to Chief Creative Officer of McCann Erickson NY, the NY agency won over a billion dollars in new business from brands like the U.S. Army, Verizon, Nikon and Weight Watchers. She led the creation of iconic ideas, such as the Staples "Easy Button" campaign, which went beyond an ad campaign to become Staples' best-selling product.
During a two-year hiatus from McCann, Joyce became a partner at Longreads, a Twitter-fuelled social reading site that New York magazine called "highbrow and brilliant." She also joined the board of the Nurse Family Partnership, a group that teaches parenting skills to young mothers living in poverty.
Joyce has won numerous awards and served as a judge in the industry's most prestigious award shows, including Cannes, the One Show and the Clios. She has spoken at numerous industry events, and was commencement speaker at the University of Missouri Journalism School, the renowned journalism school from which she graduated. In 2012, Advertising Age named Joyce one of the 100 most influential women in advertising. Most importantly, along the way, she managed to raise two lovely sons.
10. Piyush Pandey, Chief Creative Officer of Ogilvy Worldwide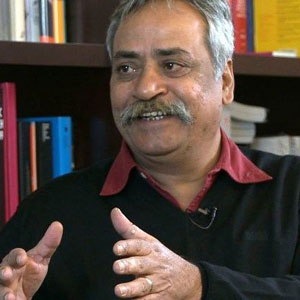 Piyush Pandey was recently promoted to Chief Creative Officer of Ogilvy Worldwide. Prior to that he was the Executive Chairman and the Creative Director of Ogilvy India, the first creative head to occupy this post. Under him Oglivy & Mather has become the third largest advertising agency in India. His career at Ogilvy, from a trainee Account Executive to Executive Chairman is a story of excitement and achievement, accolades and applause.
Piyush redefined Indian advertising by curing its colonial hangover and reaching out to the a billion strong Indian masses, by speaking to them in their own language. Within the country, he is acknowledged as an industry leader. In fact, The Economic Times, India's largest business newspaper declared him "the most influential man in Indian advertising".
In 2000, the Ad Club of Mumbai voted his commercial for the adhesive brand "Fevikwik" the commercial of the century" and his work on "Cadbury's" as the campaign of the century.
Piyush has won over 600 national and international awards to date. He was voted Asia's Creative person of the year at the Media Asia Awards 2002. He is the only Indian to have won a double Gold at Cannes and a triple Grand Prize at London International Awards. In 2003, O&M India won a record 10 Lions at Cannes, which was more than the collective metals won by rest of the Indian advertising fraternity. In 2002, he won India's first ever Silver Pencil at the One Show Awards.
Piyush was also a member of the Clio Jury 2000 and Cannes Film Jury 2002. In June 2004, he was invited to be the President of the Jury for Outdoor & Press and Film at the Cannes International Advertising Festival, a first for an Asian, in 51 years of the Cannes Advertising Awards. This year he was also given the Lion of St. Mark at the festival, along with his bother Prasoon.
11. Alan Kelly, Executive Creative Director at Rothco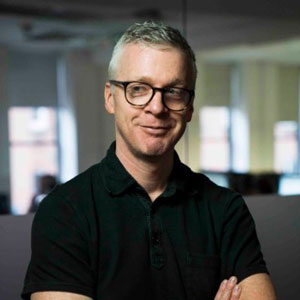 Since joining Rothco, part of Accenture Interactive, as Executive Creative Director Alan Kelly and his team have created award winning campaigns for client such as The Times, Tesco, Daintree Paper and the Irish Defence Forces – making him Ireland's most awarded creative.
His recent 'JFK Unsilenced' project for The Times was honoured in major awards such as Cannes Lions and D&AD.
Prior to his role at Rothco, he created award-winning work for Cadbury and Carlsberg at DDB, where he began his career. He went on to become Creative Director at TBWA where he was responsible for writing iconic campaigns for McDonald's and PlayStation—winning over 100 national and international awards on the way.
When he's not creating award-winning campaigns, he can be seen judging them—he's been a juror at The FAB Awards; Dubai Lynx; LIA; Clio's and The One Show in NYC.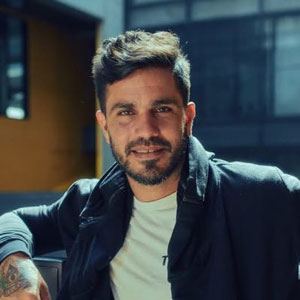 12. Bruno Brux, Executive Creative Director at Grey Brasil
Bruno is the Executive Creative Director at Grey Brasil. During his three years at the company, he led Grey to a number of major awards such as: the 2018 Cannes Mobile Grand Prix; 20 Cannes Lions; and four D&DA pencils.
He has gained experience in international markets, having worked in London for 10 years with agencies like BBH, Grey and J. Walter Thompson.
Back in Brazil, he spent three years in Ogilvy, before joining the team led by Rodrigo Jatene.
13. Nadja Lossgott, Creative Partner at AMV BBDO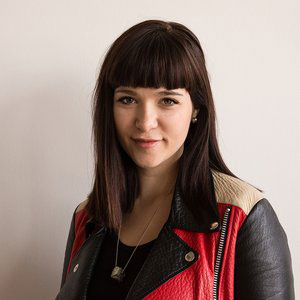 Nadja has been working for AMV BBDO London for nearly a decade. She joined the agency as an art director and has since become creative partner.
Along with her partner in crime (and writer) Nick, she recently made #Bloodnormal for Bodyform/Libresse. The duo's extensive work on Guinness includes the Sapeurs and Rugby campaigns.
They creative directed the award winning 'The Trash Isles', in partnership with LadBible/Plastic Oceans Project. And previously made the "Trillion Dollar" campaign for The Zimbabwean Newspaper.
Nadja has work housed in both The Design Museum and The British Museum's permanent collections. She has been named as The One Club's 10 "Next Creative Leaders" and Campaign's "Women of Tomorrow". Outside of work, Nadja tries to keep plants alive.
14. Claire Parker, Executive Creative Director at Design Bridge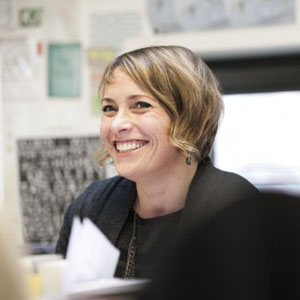 Claire Parker is Executive Creative Director at Design Bridge in Amsterdam, and has been a driving force behind the creative growth of the Amsterdam studio, seeing them develop lasting relationship with international brands as well as acquire a wealth of international award.
Claire studied at the University of Central Lancashire before her career took her from London around the world, working in Sydney, Hong Kong and Singapore. While Design Director with Saatchi & Saatchi in Asia she was an integral part of making them Agency of the Year.
Despite so many years away from the UK she's still considers herself 'a northern lass' at heart – as her accent testifies. Claire has received numerous international awards in recognition of her work throughout her career including The FAB Awards, Creative Circle, ADCN, Pentawards, New York Festivals and Benchmark.
When she's not working you can find her… cycling around Amsterdam on her 'omafiets', or rummaging around flea markets for hidden treasures.
15. Serlina Wong, Graphic Designer at Host/Havas Australia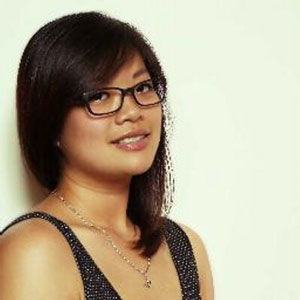 Serlina Wong has been working in the graphic design industry for nearly seven years. She started out as an intern for Blue Pie Records in 2011, and has since held several graphic design positions at different companies.
Wong currently works as a graphic designer for Host/Havas Australia. During her four years there, she has been able to work with notable companies such as, eBay, Jacobs Creek, and Red Rooster.
She was behind Host/Havas' landmark initiative to help the fragile Pacific Island nation of Palau tackle the negative impacts on the environment of mass tourism. The 'Palau Legacy Project' was a big winner this year at both Cannes Lions and the D&AD Awards.