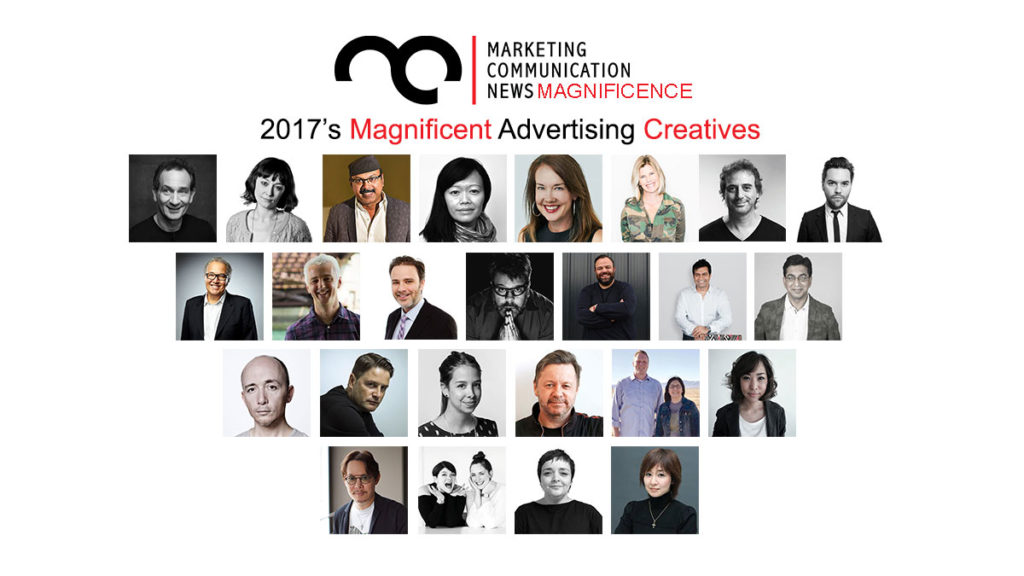 MarComm's Magnificence is a series where we highlight Magnificent individuals from the Marketing, Design, Advertising, and Communications industries.
In this magnificence list, we are spotlighting those individuals in the creative industry who have pushed boundaries and inspired others through their unique work in advertising.
Without further ado, here are our picks (in no particular order) for 2017's Magnificent Advertising Creatives: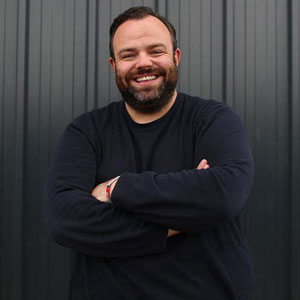 1. Richard Brim, Chief Creative Officer at adam&eveDDB
Richard began his career as an Art Director at RKCR/Y&R later moving to Leo Burnett and CHI&Partners. In this time, he created notable work for clients such as Virgin, THINK, Shelter, McDonalds and the Sunday Times.
After joining adam&eveDDB in 2013 he was responsible for the multi award-winning 2013 Christmas campaign 'Sorry, I Spent It On Myself for Harvey Nichols,' which was awarded four Cannes Lions Grand Prix. Alongside winning five further Gold Lions, the agency was awarded Cannes Agency of the Year 2014.
Brim was also behind 2014's 'Monty the Penguin' Christmas campaign for John Lewis, which was awarded two Cannes Lions Grand Prix including one in effectiveness, resulting in it being the Gunn Report's Most Awarded TV Ad of 2015.
He was promoted to ECD in 2014 and later CCO. Under his creative leadership the agency has been awarded seven Grand Prix over the last three years, as well as Campaign Agency of the Year for three consecutive years and Gunn Report Global Agency of the Year in 2016.
In 2015 he had the honour of being listed in Business Insider's Top 10 Global Creative Directors and in 2016 he was listed in both AdAge's prestigious 40 Under 40 and Creative Review's 50 Creative Leaders in the UK across all industries. He was also awarded second best parent in the Brim household for the seventh year running but he hopes to change that!
2. Tylnne McCauley and Brian Farkas, Associate Creative Directors at 180LA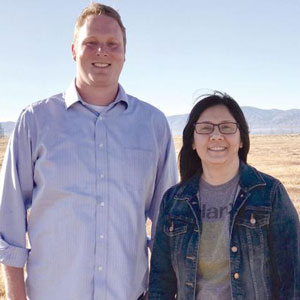 Their names are Tylynne McCauley and Brian Farkas, but they're affectionately known as 'McFarkas'. That's the moniker they now go by at 180LA, where apparently team nicknames are required!
It's also where they conceived "Boost Your Voice," the remarkable campaign for Boost Mobile that converted some of the company's stores into polling stations during the 2016 presidential election, helping to empower low-income and minority communities where many of the storefronts are found. The effort earned the Campaign of the Year award at Ad Age's inaugural Creativity Awards, as well as Gold and Silver pencils at the One Show.
This was just one example of the duo's world-changing ideas that seem so effortless. The team previously worked at Pitch and before that RPA, where they conceived notable social media campaigns for Honda.
Among those was "Project Drive-In," the double Gold Lion-winning effort that helped save the American institution of drive-in theatres, which were increasingly going out of business during Hollywood's switch from film to digital projection.
At 180, they most recently debuted an uplifting, beautifully crafted animated tale for University of Phoenix. It took Rosie the Riveter into the digital age with the story of a single working mom whose new IT degree allowed her to build a better life for her family after automation eliminated her old job.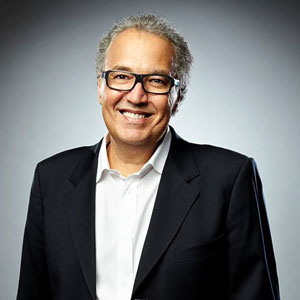 3. Nizan Guanaes, Founder of Groupo ABC
Visionary and entrepreneur, Nizan was named by The Financial Times one of the 5 most influential Brazilians, he is the only Brazilian among the 21 most influential personalities in the world of media and marketing according to Advertising Age, and was listed as one of the world's 100 most creative people in business by Fast Company magazine.
In 2013, Exame, Brazil's most important business publication, appointed him one of the 16 Brazilian entrepreneurs that could make history, reported that he is among the ones that has the best reputations in the country. In addition, for three years in a row, Reader's Digest named him the most trusted adman in Brazil, was elected Leader of the Year in 2014 by GQ magazine and was also considered one of the leaders with best reputation in the country by Exame magazine.
Unesco's Goodwill Ambassador, Nizan has been considered the #1 adman in Brazil for more than ten years, according to Agency Scope survey by Scopen, one of the most prestigious marketing consulting firms in the world.
4. Bianca Guimarães, Associate Creative Director at BBDO New York
Bianca was born and raised in Brazil and started her career in advertising at 19, working at São Paulo based agencies. At 22 she bought her first pair of winter boots and moved to New York to join J. Walter Thompson (JWT). There she was selected as one of 50 'high potential' employees, from a network of more than 10,000 people. The program aimed to recognise, reward and train top talent for future leadership positions.
She joined BBDO New York in 2014 as Senior Art Director and was quickly promoted to Associate Creative Director a year later.
Bianca has been featured on Business Insider's list of the '30 Most Creative People in Advertising Under 30' in 2012, 2014, 2015 and 2016. She was also featured on Adweek's Creative 100, named among the 10 'Next Creative Leaders' by the One Show and the 3% Conference, as one of 'shots rising stars' and featured on Drum's 50 Under 30's list.
When she is not working, she likes playing volleyball, traveling, exploring restaurants and designing logos and birthday cards for pushy friends and family members.
5. Tali Gumbiner and Lizzie Wilson, Senior Copywriter and Senior Art Director of McCann New York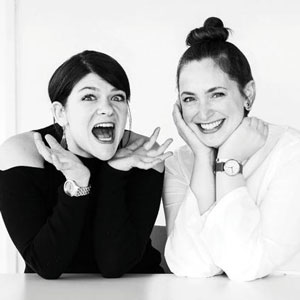 Our second and final team of creatives on this list are Tali Gumbiner and Lizzie Wilson, who spent nearly a year working on Fearless Girl, the bronze statue defying Wall Street's iconic charging bull – that caused a deluge of excitement and debate in 2017.
Many applauded the sculpture for being a symbol of female empowerment, while others viewed it as a crass corporate stunt by sponsor State Street Global Advisors. A few even saw it as disrespectful to the bull! The duo though are pleased that the statue sparked a cultural debate and proud of their work.
Gumbiner, a senior copywriter who has been with the agency for about two years, focused her energy on the language around Fearless Girl — from the tweets and plaque details to the writing on the State Street website and in the film. As a senior art director, Wilson, who has worked at the shop for three years, collaborated with the sculptor and used her artistic judgment for mood boards and specific details such as the girl's ponytail.
Their first project together was for a brand pushing graduation dresses, which was followed by a small Tommee Tippee shoot that allowed them to play with babies—and trash the set!
In addition to Fearless Girl, Wilson and Gumbiner also helped create Godiva's "Box that Keeps Giving," which re-conceived the chocolatier's signature gold packaging to include two boxes inside: one for themselves and another for a loved one.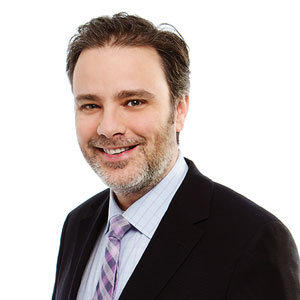 6. Peter Ignazi, Chief Creative Officer of Cossette Communication Inc.
Peter is one of the most successful creative directors and copywriters in Canada. Under his leadership, Cossette was named Canadian "Agency of the Year" by Strategy Magazine in 2016 and 2017.
He brought the same honour to BBDO in 2011. In both cases, a first for the agencies. Under Peter BBDO Toronto was also named Agency of the Year at The FAB Awards in London.
As a copywriter, he was twice included in the Top Ten list globally by The Gunn Report. He has won over 20 Cannes Lions for 10 different clients in categories ranging from film to cyber to integrated. He recently won a FABulous Award (Best in Show) at the 19th FAB Awards in 2017.
7. Judy John, CEO Canada and Chief Creative Officer North America at Leo Burnett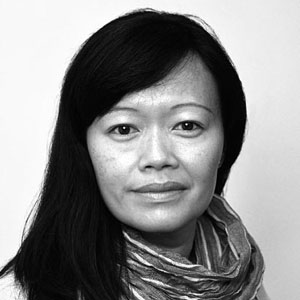 Judy joined Leo Burnett Toronto in 1999, as Chief Creative Officer, in 2011 added the CEO title for Canada, and in 2016 added the CCO title for North America.
Under her direction, Leo Burnett Toronto has been recognised nationally and globally, winning at virtually every show. Her highlights include: the first-ever Digital Black Pencil at D&AD in 2006 and the most awarded billboard campaign in the world in 2009.
In 2015, she won a second Black Pencil at D&AD, Titanium, Grand Prix and Glass Lion at Cannes, the Emmy for Outstanding Commercial and Always #LikeAGirl was named by CBS as one of the top three Super Bowl Commercials of all time. The Gunn Report ranked Leo Burnett Toronto, the #1 Agency in Canada and #5 in the world in 2015.
In Advertising Age's Awards Report 2015, Judy ranked the #1 CCO in the world. Business Insider ranked Judy #8 in their 30 Most Creative People in Advertising. She was also named to Advertising Age's Creativity50 2014: The Most Creative People of the Year.
Along the way, she's judged top international awards shows including chairing juries at Cannes, The Clios and ADC and most recently on Cannes 2016 Titanium & Integrated jury. In 2016, she joined the Board of Directors of The One Club and The Women's College Hospital Foundation.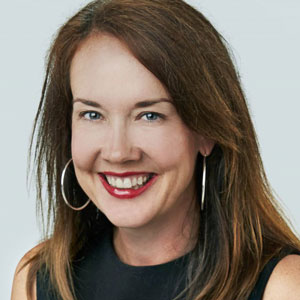 8. Margaret Johnson, Chief Creative Officer at Goodby, Silverstein and Partners
Johnson has been with the agency for 20 years. In 2012 she became GS&P's first female partner and in 2015 she moved into her role of Executive Creative Director.
In 2016 she was promoted again to the CCO role. In her first year of taking over GS&P's creative department, she helped the agency win 13 Cannes Lions and was listed as one of AdAge's "Standout" agencies of 2015. AdAge also listed Johnson as one of its "women to watch" for 2016.
Some of Johnson's recent credits include "Emily's Oz" for Comcast/XFINITY, an ad that showed how a girl who is blind reimagined "The Wizard of Oz"; an Oculus Rift experience for the Dali Museum; anti-cyberbullying campaign "#IAmAWitness for the Ad Council; and Doritos Rainbows, which were inspired by the LGBT Pride flag.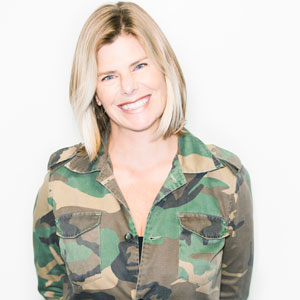 9. Margaret Keene, Executive Creative Director at MullenLowe, Los Angeles
Margaret was named MullenLowe LA's first executive creative director in August 2014, leading the charge on Acura.
She comes to MullenLowe LA from Saatchi & Saatchi LA, where she led creative development for the Toyota brand across all creative platforms. Keeneg started her advertising career at TBWA/CHIAT/DAY, where she helped create iconic work for Apple, Nissan, and Pedigree.
She won her first advertising awards on the Apple "Think Different" campaign. On Nissan, she helped launch the "Innovation for All" campaign and the first-ever iAd on iPhone, debuting the Nissan Leaf. A sunny 'SoCal' native, she's known for putting people first and blasting reggae in her car.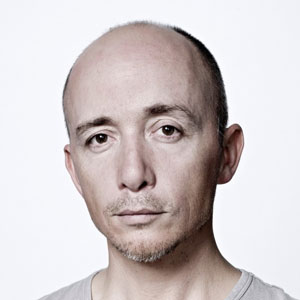 10. Ant Keogh, Chief Creative Officer at Clemenger BBDO
Keogh joined Clemenger BBDO over a decade ago and has worked on much-discussed campaigns ranging from Bonds Underwear's "The Boys" (featuring two men as hilarious, anthropomorphised testicles) to a series of hard-hitting road safety campaigns for the Victorian Transport Accident Commission.
Keogh cites the award-winning "Meet Graham"—a highway safety effort that imagines a human body redesigned to survive crashes—as a highlight for 2016, along with the Snickers "Hungerithm" campaign, which analysed social media for internet anger and adjusted prices at 7-Eleven accordingly.
11. Bas Korsten, Executive Creative Director at J.Walter Thompson Amsterdam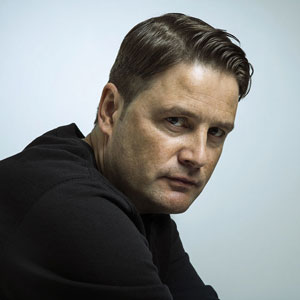 Advertising may never qualify as art with a capital A, but one 17th century painter turned 2016 into a very big year for Bas Korsten. JWT Amsterdam won 16 Lions (including two Grand Prix) at Cannes for "The Next Rembrandt," an AI-driven project sponsored by Dutch financial services firm ING.
He was named one of the 10 creative leaders who are reinventing advertising by Adweek and one of the 50 most creative people in 2016 by Advertising Age.
He joined J. Walter Thompson as creative director in 2011. He also co-founded Nothing Commercial Creativity and Selmore; before that he worked at DDB Amsterdam for five years.
12. Senthil Kumar, Chief Creative Officer at J. Walter Thompson India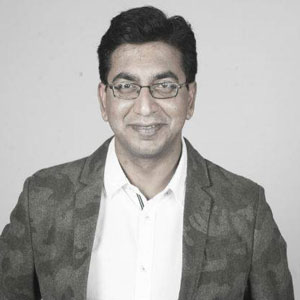 At JWT India, Senthil has been a spearhead of the agency's creative turnaround and his work on Nike, Levi's, Kingfisher, Pepsi, Mountain Dew, Mirinda, Ford, Nestle, The Times of India and Unilever, has risen beyond successful marketing case studies to win many international awards. His campaigns are celebrated in India and recognised globally for the ability to amplify deep local insights into simple ideas that solve complicated marketing challenges.
He has also led several Global Advertising Campaigns as Global Creative Director of Unilever Team Radiant across 16 countries in the emerging markets of Asia, Africa and South America. His work on The Times of India launch in Chennai resulted in the most awarded Indian Film Campaign ever, and also won the first ever Adfest Lotus Roots Asia Pacific Grand Prix. Over the years, he has won over 200 international awards including 16 Cannes Lions, Film Grand Prix at the Asia Pacific Adfest and D&AD.
Senthil's passion to push the envelope beyond the scope of work has brought him international recognition beyond advertising, in areas like content creation, photography, design, direction & film making. He also Features as Winner in the 2011 Spikes Also Asia Pacific photography competition, the 2010 and 2014 shortlists of Best Ad Film Directors in Asia, the Top 10 Asian Creative Directors and also the youngest Indian in the Campaign Global Power List.
13. Sajan Raj Kurup, Founder and Creative Chairman of Creativeland Asia Group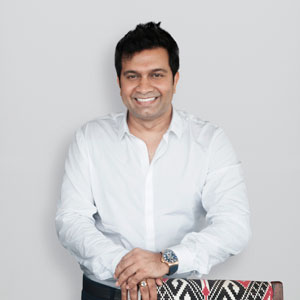 A believer in the power of creativity, Kurup founded Creativeland in 2007 to offer a platform for creative people to come together and design solutions for problems plaguing the world at large and brands in particular. Ever since, Kurup has been instrumental in extending the company's activities from Advertising, Brand Management and Design, to Brand Incubation and Licensing, to Film Production, Digital Media and Events.
In 2008, Kurup set up the brand Intellectual Property (IP) division, Ventureland Asia, to further the cause of creativity and entrepreneurship. Its first brand IP, Fearless Pharma, has been creating products that include hand sanitizers and surgical hand rubs that help people lead a life without fear.
In 2009, Kurup established Creativeland Pictures to create content for music, television and feature films. Its first feature film production, 'Karmayogi' (2011), an Indian adaptation of Shakespeare's Hamlet, received tributes at International Film Festivals. In 2016, Creativeland Pictures forayed into television content with 'The Legend of Jagannath', a documentary on National Geographic.
In 2016, Ventureland Asia invested 40% stake in New York based kids clothing company Masala Baby Inc, which is led by noted fashion entrepreneur Ms. Dipali Patwa with a strong all women team.
In 2017, ten years after founding one of the most sought after independent agencies in the country, Kurup announced Baaash Digital, starting it symbolically at the same dining table he launched Creativeland Asia on 1st June 2007. Baaash is a revolutionary ecosystem for the everyday content needs of brands.
Kurup has been awarded at every global advertising and design show of repute, and has often been featured by renowned publications as one of the most enterprising young entrepreneurs in the business of creativity.
14. Pete Lefebvre, Artistic Creative Director at Leo Burnett Chicago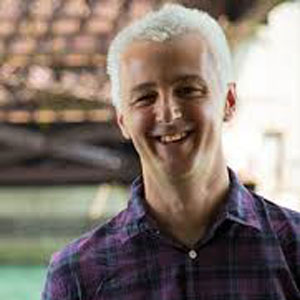 Pete Lefebvre is a creative director at Leo Burnett, where he crafts campaigns for Brooks Running, Allstate, Firestone, and the Art Institute of Chicago. Most recently he was instrumental in bringing 'Van Gogh BnB' to life, a category-bending campaign that earned 14 Lions at Cannes.
Before Leo Burnett Lefebvre worked at agencies in New York and Chicago, including BBH, Y&R, O&M and others, creating work for Axe, Stoli, Miller Lite, Tribeca Film Festival, and Google.
As a writer, he established voices for long-running campaigns including New York & Co.'s, "Just Ask the Locals", which ran for seven years. The Pop Tarts campaign Lefebvre started has run for 13 years, lifting the brand over the $1billion mark.
Pete Lefebvre has won gold, silver and bronze awards from Cannes, D&AD, and One Show, among others, spanning a wide range of categories including Print, Social, Branded Entertainment, TV and Cyber. He also has multiple pieces inside MOMA and was named one of the top 10 creative directors in the world and one of the Adweek's Top 50.
15. Nils Leonard, Founder of Uncommon London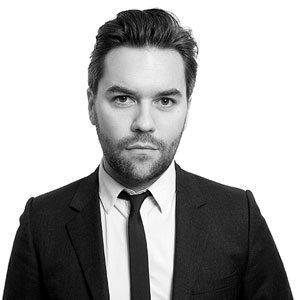 Nils has spent over 18 years in the advertising and design industry working across a spread of the most recognised and influential agencies in London. In his most recent post as Chief Creative Officer of Grey London, Nils oversaw the most profitable and awarded years in the agency's 52 years history and became one of the youngest agency chairmen in the world leading its brands globally and locally.
In 2015 Grey became the only agency in the world to win two Grand Prix at Cannes Lions and under his creative guidance the Grey was named most awarded agency of the year twice in just three years at D&AD.
Nils was voted into the Ad Age creativity 50 and named the most creative person in advertising globally by Business Insider.
An unconventional background in design, his most recent work on the Tate Britain won the Grand Prix at the Design Week awards and picked up 15 lions at the Cannes festival of creativity.
A creative champion, agitating for change and diversity in the industry, Nils is a regular speaker and judge at industry events, is on the board of trustees of D&AD and is listed as the Sunday Times 500 most influential people in the UK.
More recently Nils has founded the Uncommon Creative Studio alongside Lucy Jameson and Natalie Graeme. Uncommon is a creative studio building brands the world is happy exists.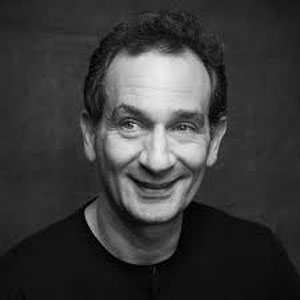 16. Dave Lubars, Chairman and Chief Creative Officer of BBDO New York
David Lubars is Chairman and Chief Creative Officer of BBDO North America, and was the 2006 Titanium Lions Jury President at the Cannes Advertising Festival.
He started his career in 1981 and has since won every major creative award out there several times over, including a Cannes Titanium Lion, an award especially created to honor the outstanding achievement represented by the internet films for BMW produced during his time as President of Fallon Worldwide and Executive Creative Director of Fallon North America.
He has also won 17 "regular" Cannes Lions and the Emmy for Best TV Commercial in America no less than three times. He has been named Creative Director of the Year in Adweek, and his BMW films are now part of MoMA's permanent collection in New York City. Under Lubars leadership, BBDO New York has been named Agency of the Year at The 19th FAB Awards.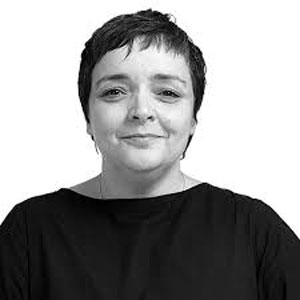 17. Vicki Maguire, Joint Chief Creative at Grey London
Vicki has spent over 15 years developing campaigns, thoughts and ideas for agencies including Wieden+Kennedy, Mojo and Amsterdam International before joining Grey to work on briefs as diverse as full fat butter and the British Heart Foundation.
She has collected more than 35 major awards for her BHF 'Hands only CPR' Vinnie Jones campaign – which has now saved more than 50 lives (and counting) – while The Angina Monologues, also for the BHF, earned her a coveted British Comedy Award.
The IPA has named Vicki one of advertising's Women of Tomorrow, Business Insider voted her one of the 10 most influential women in advertising, and she is active in both WACL and SheSays. 2016 saw her take the Chairmanship of the Creative Circle Awards – becoming the first female chair in its history – as well as judge the Cannes Glass Lions.
18. Martin Mercado, Chief Creative Officer of Mercado McCann
Interpublic's McCann Worldgroup and Martin Mercado formed Mercado McCann, which is  a global creative agency hub that partners with the McCann Worldgroup worldwide agency and marketing communications network.
Mercado McCann is based in Buenos Aires, Argentina, but with a mandate to work on global brands anywhere in the world, as well as on regional and local assignments. The joint venture agency is separate from McCann's existing shop in Argentina.
Earlier, Martin Mercado was Creative Director at McCann Erickson Argentina from 2002-2004. During that time, he created the "For Everyone" commercial for Coca-Cola that was translated across many markets and entered into Coca-Cola's Hall of Fame in Atlanta.
In 2013, "For Everyone" was selected as Argentina's best TV commercial of the previous 30 years. His work for Coca-Cola has won awards at Cannes, the One Show, D&AD and the EFFIES. It has also appeared in  the Super Bowl.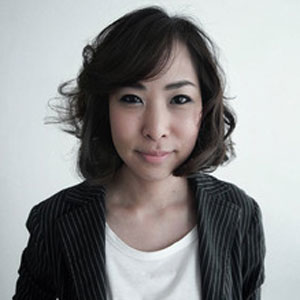 19. Damisa Ongsiriwattana, Creative Director of Ogilvy & Mather Thailand
Ongsiriwattana started her career at JEH United (now GREYnJ United after being acquired by Grey Worldwide in 2015), a local agency formed by Jureeporn Thaidumrong, one of the top female creative leaders in Thailand in 2005.
Over 11 years, she has had a chance to work at Ogilvy, J. Walter Thompson and Creative Juice\Bangkok.
Ongsiriwattana has received global and local awards including at Cannes Lions, London International Awards, One Show, Clio, Spike Asia and Adfest, and was a jury member at Cannes Lions 2014.
20. Josy Paul, Chairman and Chief Creative Officer at BBDO India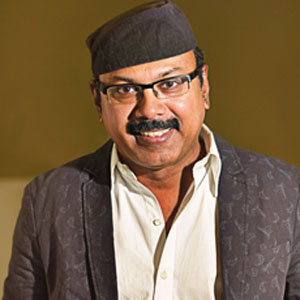 Josy is among the top ten most influential people in Indian advertising – according to the nationwide survey conducted by the Economic Times in 2012.
In 2016, he was named 'Creative Person of the Year' – for India and South Asia. Josy set up BBDO in India from the backseat of his car in 2008. Along with his colleagues, he believes India needs more 'acts not ads'.
This has led to movement ideas like Gillette's 'Women Against Lazy Stubble' which has won several international awards like Cannes Lions including the Black Lion for 'creative effectiveness' – the only one in Asia.
Josy has been on the jury of D&AD, Clio, London International and Spikes Asia and was a speaker at the Cannes Lions in 2012. Before BBDO India, Josy was the National Creative Director of JWT. He also co-founded a second agency for Ogilvy in 2000 called 'rmgdavid'. Josy lives and works by the mantra 'Think like the navy, deliver like the pirates.'
21. PJ Pereira, Chief Creative Officer & Co-Founder of Pereira O'Dell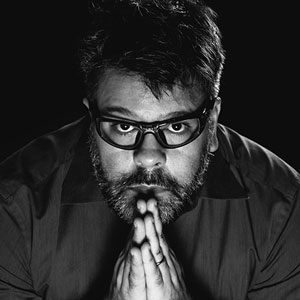 PJ Pereira is an advertising and entertainment pioneer. He believes agencies have to provide return not only on the money brands are investing but also the time consumers are spending with the work. That balance is the ultimate challenge marketing faces today.
In 2016, Pereira & O'Dell was behind the rare participation of a brand in the prestigious "Official Selection" of Sundance Film Festival with NETSCOUT and Werner Herzog's "Lo and Behold, Reveries of the Connected World". The film was named in Esquire Magazine's "Top 10 Best Non-Fiction Films" in 2016.
With strong roots in digital and content, his milestones in the field also include a feature film for Red Bull titled "Unflinching Triumph", which in 2007 was named by Sports Illustrated as the "Most Amusing Sports Parody of the Year" as well as an alternate reality game titled "The Lost Ring" for McDonald's leading up to the Summer Olympics in Beijing.
His credentials in content, digital and advertising have made him one of the world's most influential and respected creatives. He was named the The Top CCO in Adweek's Creative 100, recognized by "Creativity 50" and the 4A's 100 People Who Make Advertising Great. Most recently, PJ served as the President of the Cannes Lions Entertainment jury.
22. Eva Santos, Global Chief Creative Officer at Proximity Worldwide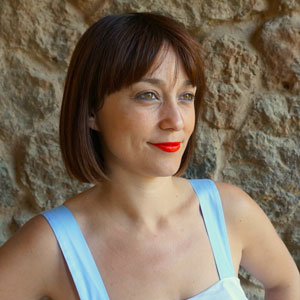 Eva Santos is the Global Chief Creative Officer at Proximity Worldwide and the Chief Creative Officer at Proximity Spain (Madrid and Barcelona offices). She has been leading creativity in this agency from Barcelona since 2007 and in 2014 she widened her scope to include the office in Madrid and this October she assumed the global role.
Eva has been included this year in the Adweek's Creative 100 – an annual list celebrating masters of creativity-. In this list, she is considered as one of the 10 Global Creative Leaders Who Are Reinventing Advertising and the Ad Industry. Eva has also been included amongst the Ad Age's Women to Watch Europe 2017.
Santos was included in the TOP 15 best latin creative directors in 2015 and 2017 and in the TOP 5 best Spanish creative directors in 2017. In 2016 she was chosen as "Spain's Best Marketing and Advertising Professional Under 41" by the EFI Club and as "The Woman to Follow" by Anuncios Magazine.
Eva has been a judge in the most important creative festivals (Clio Awards, One Show, D&AD, Cannes Lions –three times-, El Sol -three times-, El Ojo) and along her career she's gathered more than 100 national and international prizes. She also talks about creativity and innovation at advertising events and universities, amongst others, at El Ojo de Iberoamérica (Argentina), Desachate (Uruguay), Taiwan Creative Week, TAD Colombia or Cannes Lions 2016.
Eva, alongside other creative directors, created this past year #masmujerescreativas, a collaborative and independent platform born to promote visibility and equal opportunities for female creatives and help them balance their profession and personal life.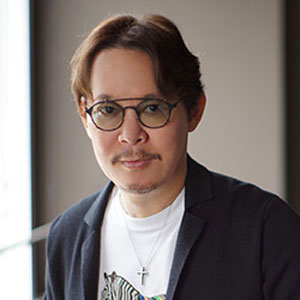 23. Suthisak Sucharittanonta, Chairman and Chief Creative Officer at BBDO Bangkok
For most of us, creating brilliant inventions or saving lives may sound like childhood dreams, but for iconic Thai creative Suthisak Sucharittanonta, they're just parts of the standard workday. The BBDO Bangkok creative chief often bypasses traditional ads in favour of creating products and apps that improve or even save lives.
His team's AbsorbPlate shaves 30 calories off your meal by draining away grease, while the Helpmet is a motorcycle helmet that automatically reports crashes to emergency responders.
Both were created for the Thai Health Promotion Foundation, which also partnered with BBDO Bangkok on a dashboard Buddhist monk statue that talks spiritually minded drivers out of speeding and a hearing aid that, when removed at night, can be worn as a bracelet to wake you up during an emergency.
Initially an aspiring architect and photographer, Sucharittanonta found his calling as an art director and copywriter, first at Dentsu Thailand in 1984 and eventually at BBDO Bangkok in 1998.
24. Bjorn Stahl, Executive Creative Director of INGO Stockholm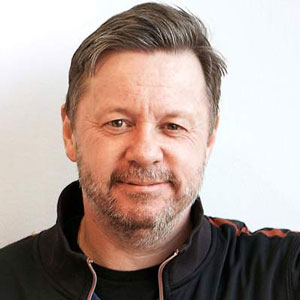 Björn has been in advertising for 20 years –  eleven of those working for Lowe in Stockholm and in London. For the last 10 years, he has been the ECD/CCO and a member of the board of INGO – an agency created by a world unique merger between Grey and Ogilvy.
The agency has creatively gone from relative unknowns to currently being ranked among the best in the country and it has won international acclaim. Björn has been a juror at many prominent award shows and even chaired The FAB Awards jury in 2015.
He has won more than 70 awards in the form of Lions, Pencils, Eggs, plates and other indefinable but desirable shapes, as a creative as well as an ECD throughout the last three decades.
25. Yuka Tsukada, Creative Director of Denstu Japan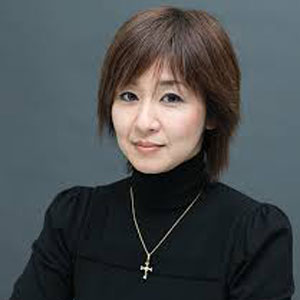 After joining Dentsu, Tsukada gained experience in graphic design and television commercial planning as a copywriter before being appointed as a creative director in 2006.
Since 2014, she has been a member of the Dentsu Communication Design Centre's Creative Direction Department. In addition to mass media, Tsukada often handles creative direction in a wide range of projects involving digital content, events, and public relations, which has allowed her to work with people from various other fields.
She has also represented Japan as a judge at Cannes Lions, Clio and Spikes Asia.
In 2010, Tsukada was selected as a Creator of the Year Medalist by the Japan Advertising Agencies Association, which recognises people who have made noteworthy achievements in Japan's ad industry in each respective year.
Article by Julia Brown, Correspondent, MarComm News