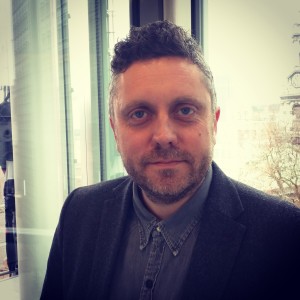 MarComm's Star Parade is a series where we shine the spotlight on some of the global stars from the Marketing and Communications industry, and Antony (Ant) Hill – over the 16+ years in the industry – has truly earned his spot on this list! He is currently at Google, where he serves as the Head of Creative Agency Relations.
But don't take our word for it! We'll let Ant do the talking for himself…
Q) Give us a brief insight into your career so far?
A) Back when the internet made a noise and not every desk had a computer on it, I joined an advertising agency as a graduate trainee and was lucky, over 16 brilliant years, to work at three of the UK's top agencies (one twice) – McCann-Erickson, J. Walter Thompson and Abbott Mead Vickers BBDO. Whilst there I helped some wonderful clients do some brilliantly effective and beautifully creative things.
I jumped ship from the agency world just over two years ago to join an amazing team at Google. I became responsible for managing some of our most important advertising agency partnerships and learnt a shed load in the process. I now run that team and we're on a mission to help the most wonderful ideas from our agency partners flourish on Google's amazing platforms. Get in touch if you've got a good 'un.
Q) What according to you is the strongest tool in your skill set?
A) A very healthy combination of persistence and curiosity. Or in Geordie, best summarised by a phrase which has become our family motto… 'Shy bairns get nowt'
Q) What is your favourite piece of work that you have created?
A) Without a shadow of a doubt, my proudest achievement was being a critical part of the team who were the first and only people in the World to co-brand an operating system – Android KitKat. We won a Cannes Mobile Lion and redefined success metrics by reaching many billions rather than just millions of people.
Q) What is your favourite piece of work you wish you had done?
A) Tough gig to name one! Too many, so here's a leaf out of Hegarty's book instead (literally)… My favourite piece of work is the first piece of work that I actually remember realising was an ad.
It was a commercial on Metro Radio that I heard whilst growing up in Newcastle. With a more ad literate perspective now it was undoubtedly something of limited creative strength, however, it remains the most influential ad ever for me. Not only did it result in a visit to Mr. Rahman's Trousers, 119 Westgate Road, Newcastle… near the motorbike shops to have a zip fixed for £1 BUT it also cemented a desire to work in advertising for life.
Q) How would you summarise the industry as it is today?
A) It's rapidly emerging from a state of 'conscious incompetence' to find its mojo again. Is that too harsh? Possibly. But you get my drift though, right?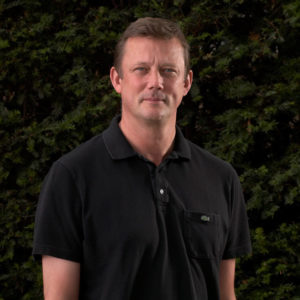 Q) Who (if anyone) has been the greatest influence in your career?
A) Tight run race this one. It's either my father who is the most brilliant role model and best pal ever! Or my dear friend Russell Ramsey. To say I went back to school under his tutelage is an understatement.
Q) What would you change about the industry, if you could?
A) Like the tool used in the men in black franchise, I'd press a button to wipe all memories so that we could remove all legacy issues and focus on the present to create a confident industry built around a first principle – effective creative. My new advertising world would also populated by the best talent regardless of age, gender, race or sexual persuasion.
Q) Tell us something that people wouldn't necessarily know about you?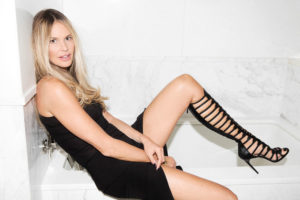 A) I've arm wrestled two world heavyweight boxing champions! And was once papped leaving a restaurant having taken Elle MacPherson out to dinner for her birthday.
Q) Where would you ideally like to be in your career in the next five-years?
A) Still massively happy and feeling very lucky to have found myself in a company that never stands still. One that will always be able to surprise and stretch me whilst also allowing me to be present for my family too.
Maybe, I'll be working with driverless cars, weather balloons that beam the internet down to earth whilst circumnavigating the globe, puzzling out how to grow food on Mars or still helping my advertising agency clients find huge value in their strong partnerships with Google.