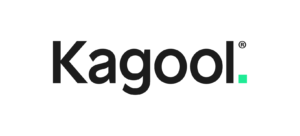 Kagool, a digital agency with offices in Cardiff and Manchester, has made a raft of new hires, taking its headcount to 61.
The new hires are following a successful year for Kagool, with a 42% revenue growth in the last financial year. 2017 has also started just as brightly, with similar levels expected, underpinned by five new client wins.
Leading the new hires is the appointment of a new creative director, James Bearne, who will oversee Kagool's creative output, providing another level to the service the agency offers. Bearne, who has worked with clients including Channel 5, The BBC, S4C and Disney, had worked at digital agencies across Cardiff, before leading Kagool's creative development.
Kagool has also added six supporting employees to its workforce, including three back end developers, a QA analyst, a content marketing executive and a project manager. The hires will be situated across the Cardiff headquarters and the Manchester office, which was established in 2015.
Kagool produces enterprise-level websites, apps and digital campaigns with personalisation features that deliver a unique experience for audiences, exclusively via Sitecore. With these new team member acquisitions, Kagool will now be able to incorporate creative design into its strategy, elevating its offering.
Speaking of his appointment, Bearne said: "The team at Kagool are experts in the technical detail surrounding website build and digital strategy. They are the only platinum Sitecore partner in Wales, making them in the top 2% of Sitecore partners globally. With an unwavering focus on what they do, I am looking forward to working at an agency that knows it's an expert at what it does. At Kagool, the design element of projects has previously been centred around the structure and build of a site. We have excelled at that, and can now work at offering a creative approach to design to compliment this. I will work with the team at here to position Kagool as not just the number one agency from a technical aspect, but creative design too."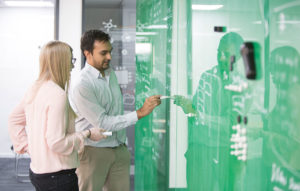 Managing director at the Cardiff office, Dan Berry, added: "As we are expanding quickly, there is a huge focus at Kagool on building the right team. We are continually investing in our workforce, being awarded the Investors In People gold award, under the new standards, something only seven per cent of business are awarded. We also have a comprehensive training and development strategy and have supported many employees throughout achieving their Sitecore MVP status, meaning they're amongst the best Sitecore developers in the world. From childcare vouchers to internal inspiration talks, we ask our workforce what makes a good employer and implement it, ensuring we attract and retain the best talent. We welcome James, and our latest recruits, and look forward to developing with them in the upcoming years."
Despite the recent new hires, Kagool is looking to add to its team further, adding over 10 new recruits to its Sitecore experience team and support desk, as well as additional front and back end developers.
Source: Kagool